Lay Betting
Betting is simple, right? You choose a selection to win a race, match, fight or game and if your pick does as expected you rake in a tidy profit from the bookmaker. It's not quite as straightforward as that, of course, but the procedure hasn't changed for centuries. It's a case of your opinion vs that of the trader and it's a winner-takes-all scenario.
Things are different now. With the emergence of the betting exchanges such as Betfair, the tables have turned, pitting punter against punter in a battle for the upper hand. As the old saying among veteran sports backers goes – you never see a poor bookie. Well, now it's your chance to find out.

Spicing betting up with exchanges
Betting exchanges let you leap the counter and approach the game from an entirely different angle. In other words, it allows you to play trader and bookmaker in one go. Opinions are everything in sport. Be it in betting shops, pubs, in the stands or ringside, we all have our idea of who will prevail and the beautiful thing about it is not everyone agrees. What a dull world it would be if they did!
Taking an FA Cup football match as an example, you could study the formbook of both teams, look into which manager has a selection headache and the in-form striker on the pitch that day and pick your winner. In days gone by, you'd then trot on down to your local bookie before 3.00pm and get your stake money down, showing confidence in your selection.
You think Team A will win. You're therefore certain Team B will lose – but there's plenty out there who will disagree. That's when we start to talk about hard cash. Offer a price on Team B that's better, or at least competitive, vs the odds sent out by traditional bookmakers and you'll get a good mix of fans, shrewd backers and lovers of the value biting hard at your lure.
If Team B fail to win the bet, you collect the stake money of everyone who ever doubted your genius. If Team B secure the bragging rights you've got a bit of humble pie to be getting on with, not to mention the small matter of paying people out.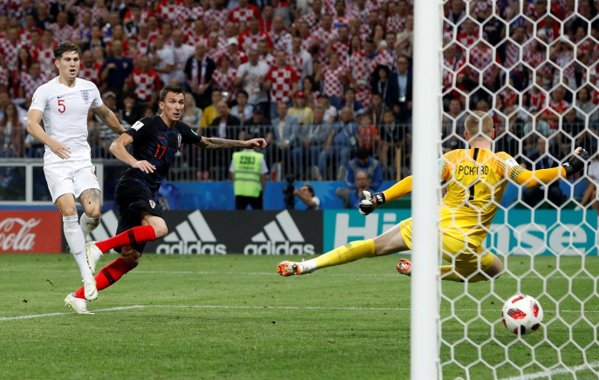 If you don't fancy the favourites to win, you can lay them using the Betfair Exchange
[ TOP 3 SIGN UP OFFERS WIDGET ]
Ante-post lay betting
Outright betting such as an ante-post Premier League winner or a large-field horse race are different, but certainly just as enjoyable. This is where your knowledge of prices comes into play. Using the 2018/19 Premier League betting as an example, odds-makers wasted no time in pricing Manchester City up as favourites to bag two in-a-row following their success in the 2017/18 campaign.
The standard price going into summer – before a transfer had been made or pre-season game played – was 4/6 for the Citizens to claim what would be their sixth league title.
Now, Pep Guardiola's boys were impressive, but could you really spend a season sitting on an odds-on favourite? We all know the twists and turns of English football's top-flight. In backing City at 4/6 you're also saying the likes of Chelsea, Man Utd and Liverpool won't get anywhere near mounting a challenge for the top step.
If you don't agree with traders, that means Man City are under-priced and not worth a bet. We know a club haven't been able to retain their league crown since Manchester United rattled off three between 2006 and 2009. In the years since that treble, we've had four different teams lift the trophy
In step the exchanges and lay betting. If you think Man City are no value, you can back against them or, in other words, lay them.
The beauty of that is you're a winner if the champions don't retain their title and what's even better is it doesn't matter who does win. Lay Man City and you'll secure a profit if Chelsea, Liverpool, Spurs, Man Utd, Leicester or even Cardiff take the crown. You have 19 teams on your side. You can get free football tips for all matches in the major European leagues with Infogol.

The one downside
This may all sound too good to be true – but it's not really. There is a flipside to it all, however. In traditional betting – punter vs bookie – if your selection loses you lose your stake but here, if your selection loses, you must pay everyone out that you've accepted bets from and that could be many times more than your average stage.
Be careful how much you lay for, as if it all goes wrong, it could blow up in your face.
When using the Betting exchanges to lay a bet, you will see your selection, the backers' odds and their stake. You'll also be alerted to your liability and that's the important part as that's how much cash you stand to lose should the match not go according to plan. Check and double check you're comfortable with that number before accepting a bet.
Thankfully, most firms will only allow you to risk as much as is in your account at that time to avoid users getting themselves into difficulty.

Research is needed
Putting together a book on a multi-runner event is no mean feat either. Odds compilers spend hours on the trading floors sifting through every piece of form and team news they can get their hands on before marking up their prices on hundreds of markets, from winner to first goalscorer, frame betting to winning round. They are paid a healthy salary to be better informed than the bulk of the sports-loving population.
They are also very shrewd with numbers, so much so that their margins ensure they make a profit whatever the outcome. A great example of this is the betting on a coin toss before the start of a cricket match. Heads or tails? It's a straight 50/50 - there can be no draw. But have a bet and you'll find that instead of even money – as you would expect – you're offered 10/11 heads and 10/11 tails. The difference is pocketed by the house for handling your transaction.
The exchanges allow you to take away the bookies' margins and even up the score a little. A coin toss in cricket then becomes two even money chances, though Betfair do charge a small commission on winning bets. Everyone has opinions in sport but the right ones could be worth their weight in gold.
[ TOP 3 BETTING OFFERS WIDGET ]