Infogol: Using Expected Goals (xG) for Football Stats, Analysis & Tips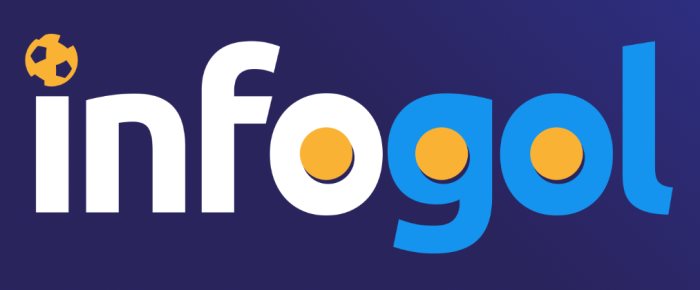 Over the last few years there has been an expansion in the number of websites and apps that are dedicated to sports betting and analysis.
Many of these products offer a variety of statistics and insight to help anyone wishing to make a more informed wager.
These range from simple recent form guides in the case of football, to the processing of extensive databases which chart the past performances of racehorses and greyhounds and seek to shed light on their future prospects, as per the Timeform website and app.
Alongside this rapidly changing betting landscape, football is undergoing a revolution towards the utilisation of statistical indicators to make informed decisions concerning team selection and recruitment, which is why the Timeform team decided to branch out and apply their expertise to Football with Infogol.
Powered by Opta data, Infogol uses many of the cutting edge techniques, such as Expected Goals analysis, that are becoming common place in professional clubs. These have been applied to forecasting future match results and this information has been packaged alongside more traditional statistics.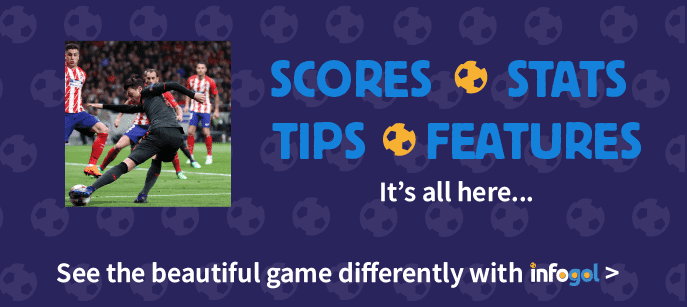 Much of the attraction of football revolves around the low scoring nature of the game. Often a beaten side can legitimately point to a shot or incident that, with a different outcome may have led to a different final result.
A single match result, however, is just one of a range of possible outcomes that depends not only on the quality and quantity of chances a side creates and allows, but also how "lucky" they were in the actual outcomes on the day.
Increasingly professional teams have become aware that what is important for long term success is the creation of numerous, high quality chances, measured in terms of Expected Goals (xG), rather than the singular, often luck tainted final result after 90 plus minutes of play.
Infogol allows anyone with a deeper interest in the game of football to share the knowledge that is common place for the game's top managers.
It grants access to the probabilistic process of chance creation that drives team quality and long term results, rather than the often illusory hot or colds streaks of success or failure that form short term soundbite media opinion.
Infogol development kept in mind the need for presenting and processing detailed information in an easily accessible way, combined with the knowhow of analysts who are at the forefront of the footballing data revolution.
What is Expected Goals (xG)?
Expected Goals (xG) quantifies the quality of a given scoring opportunity, giving each chance a probability of being scored. The higher the probability, the better the chance. With this in mind, xG can provide a descriptive look back at individual games or over a longer period of time, helping to give insight into future performance.
How likely is it that teams are going to be able to repeat their current form? Is the team over-performing or under-performing? xG can help answer those tricky questions.
Intuitively any fan will recognise that not all shots or headers have the same likelihood of successfully ending up in the net.
Simplistically, a shot is more likely to be scored than a header from the same position on the field and indeed shot location and shot type are the two major contributing factors when projecting how likely it is that a goal is scored from any chance.
Minor contributing factors include how the chance originated.
For instance whether the opportunity followed a fast break, often a proxy for the amount of defensive pressure or whether the build-up was slower or was created from a set piece.
The so called "expected goals" of a chance, sometimes abbreviated to just xG, is expressed in probabilistic terms, with figures ranging between 0 and 1, where 0 means that a goal will never be scored from such a chance and 1 indicates total certainty.
In reality, the figures will range from very small, in the region of 0.01 for speculative longshots up to 0.6 when a shot is taken from relatively close range.
The xG figures are derived from historical precedence from a large dataset of granular shot data and the relationship between the characteristics of the shot and the actual outcome, whether it was blocked, off target, saved or resulted in a goal.
The process of chance creation, together with a quantified estimation of each individual chance created and faced by a side is often a better indicator of future performance than the often luck driven singular outcome of those chances.
At its most simplistic, the expected goals created by each team in a match can be summed and compared to the actual result to determine whether or not the match outcome was a fair reflection of attacking and defensive process of each team.
A team that is consistently winning matches while creating fewer expected goals than their opponents, might be expected to experience more usual rewards for their efforts in the future and subsequent results may take a downswing.
Similarly, a side that is creating chances, but failing to score regularly might eventually begin to reap a fairer reward for their creativity.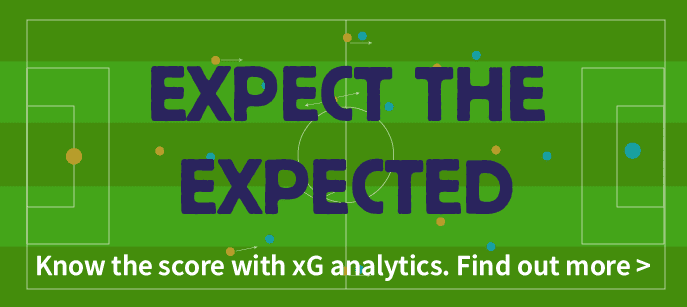 Football Fixtures Today
Infogol offers live scores and results for all of today's matches in some of the top leagues around the world, such as the English Premier League and English Championship, Spanish La Liga, Italian Serie A, German Bundesliga, French Ligue 1, Brazilian Serie A, plus the UEFA Champions League and UEFA Europa League. Infogol also provides live scores and results for a range of Cup competitions and some of the lower tier divisions.
See all of Today's Matches
League Tables
For competitions where Infogol is able to source Expected Goals data, Expected positions (where the team should be based on xG performance) and Forecast positions (where the model expects them to be at the end of the season) are also provided. For each League Table, you will also find a list of top goal scorers in that division.
Competitions with full Expected Goals data, Statistics and Betting Tips include…
English Premier League, EFL Championship, Spanish La Liga, Italian Serie A, German Bundesliga, French Ligue 1, Brazil Série A, UEFA Champions League and UEFA Europa League.
Competitions with Scores, Results and League Tables include…
EFL League One, EFL League Two, Spanish Segunda División, Italian Serie B, German Bundesliga Zwei and Brazil Série B.
Competitions where you can follow Scores and Results include…
English FA Cup, Spanish Copa del Rey, Coppa Italia, German DFB-Pokal, and Copa Do Brasil.
Infogol also covers International Friendlies and Qualifiers, plus selected International Tournaments, such as the 2020 European Championships.
Free Football Betting Tips
For each and every match that Infogol covers, we provide the percentage chance of all three match outcomes – Home Win, Draw, Away Win – according to the Infogol model, which you can then compare to the Betfair Sportsbook price to see whether the market agrees.
If the Infogol predicted outcome is not deemed to be Value, i.e. the model and the market are largely in agreement, then the Infogol Analyst Verdict will suggest an alternative market for the match based on simulations of the match using team ratings.
The Value selection that appears on the Tips category represents an outcome where the available odds with the bookmaker are much bigger than the probability of the outcome based on the Infogol model, with the number of footballs signifying the level of discrepancy.
Find out more about Infogol's Free Football Tips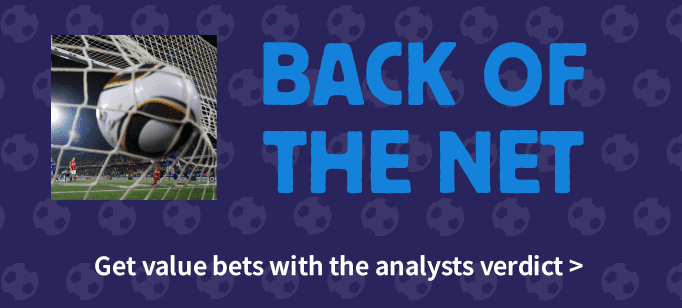 Free Football Bets
Bookmakers offer punters free bets in order to encourage people to sign-up and create an account for the first time, or indeed to reward loyalty from existing customers.
Free bets are given to the bettor in the form of a credit in their account and they can be used to place wagers - either at the discretion of the punter or on a stipulated market.
One of the most frequently available types of free bet are bonuses or extra unit stake credits provided by bookmakers to new customers as they create their account for the first time. As the punter joins the site and makes their first deposit into their account the bookmaker provides credits for a free bet.
A typical, simple free bet offer for new customers from Betfair would be bet at least £10 and receive £30 in free bets. The new customer signs up, places a bet on any Sportsbook market - including football bets such as 'first goalscorer in a match', a 'full time result' of a game or the 'outright winner' of a league or cup – and they get £30 credited to use on additional free bets. A typical condition of the offer could be that the real £10 bet must be on at outcome with a minimum price of say 1/5 (1.2 in decimal format) in order for the customer to get the £30 of free bets. This is just one example, there is a wealth of free bets in the market for football punters.
Want to try the offer out for yourself? Sign up with Betfair and make the most of their welcome offer.