Greyhound Derby
The Greyhound Derby is a Category 1 race which is widely referred to as the "Blue Riband" of the sport, and this year will be run at Nottingham's Colwick Park over 500 metres (24th May- 29th June). For the first time the race will be The Star Sports, Arc & LPS Greyhound Derby.
The nature of the competition provides a test of a greyhound's constitution and endurance in equal measure, 6 rounds that often see the cream rise to the top.
The importance of the event for owners and breeders alike is unprecedented, with entrants participating from England as well as Ireland, with a host of young & experienced talent making the trip over from the Emerald Isle in search of the sport's greatest prize, their most recent hero being Jaytee Jet in 2016.
Greyhounds
Get daily news and expert verdicts for all the major UK daytime and evening action. Get racecards, form, comments, results and the best bets all in one place.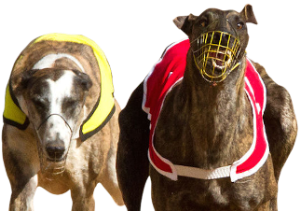 Quarter Final 2019 Preview & Tips
Saturday 15th June sees the quarter final round of this year's Greyhound Derby in Nottingham, which consists of four heats. Read on for greyhounds expert Joe Nordoff's preview, as he gives his verdict on each race.
DROOPYS VERVE (Trap 4) has a C.V that stands up to the closest scrutiny, runner-up in last year's Derby Final prior to success in the Dundalk International highlighting that fact. He's long-since been touted to make a bold bid to go one place better this year, yet gave his supporters an all mighty fright with a stumbled start in round 2. However, he demonstrated plenty of class to grab a qualifying spot late in the day. His latest victory in round 3 (posting a Timeform figure of 145) was a performance much more in line with that we have come to expect, breaking smartly he was never remotely in danger. His Timeform Master Rating now stands at 138, some way above his rivals'.
Roxholme Jim (Trap 1, TF 130) is nearest on the figures, yet he's operating from an unfamiliar berth all things told and it may be PRICELESS BLAKE (Trap 2, TF 124) who poses the chief threat. He's been something of a surprise package on the back of his opening heat defeat, bringing his trapping boots to the table for a pair of make-all successes. KING SHEERAN (Trap 6, TF 122) has posted mixed efforts in qualifying to date but crucially operating as the sole wide seed should be firmly in his favour and could well grab a vital qualifying spot.
Selection: Trap 4, Droopys Verve
MAGICAL BALE's (Trap 5) trapping proved his Achilles' Heel in last year's Derby, his pace there for all to see but inconsistency at the boxes preventing a serious challenge. However, he was much sharper when a brilliant runner-up in the Irish equivalent last September. Having been sparsely campaigned since, he has impressed with his consistency at the boxes of late, dipping under the 5-second sectional barrier for his latest make-all success. His master rating now stands at 133 and his draw in orange may well not be as tricky as it first appears in his current groove and further success beckons. DROOPYS EXPERT (Trap 3, TF 137) rates the chief threat on balance, yet there is a strong suspicion there is more to come from BALLYMAC TAS (Trap 2, TF 130) and she appeals to an extent at likely longer odds.
Selection: Trap 5, Magical Bale
CLONBRIEN PRINCE (Trap 5, TF 134) well and truly fits the bill of a hound progressing gradually through the rounds, his latest display his most convincing to date. Unsurprising of course for an Irish raider gradually acclimatising to the contours of Nottingham's circuit. Drawn outside Irish Derby hero BALLYANNE SIM (Trap 4, TF 117) is probably not insurmountable, particularly with that rival yet to hit top gear at Colwick Park and the chief threat is expected to come from a bitch on fire in the shape of QUEEN BEYONCE (Trap 2, TF 130). PAGANINI SHOW (Trap 3, TF 120) may well pick up the final qualifying spot.
Selection: Trap 5, Clonbrien Prince
On balance DOROTAS WILDCAT's (Trap 4, TF 140) opening round effort was a solid enough display allowing for the fact it was his first competitive start since March and it has come as no surprise to see Kev Hutton's charge show much more sparkle in making it 2-2 subsequently, improving on the clock. Last year's Derby winner has looked as sharp as ever, coming to the boil at just the right time and whilst odds of 8/11 are rather prohibitive on this occasion, his brilliant C.V entitles him to top the market. SKYWALKER LOGAN (Trap 2, TF 144) has understandably struggled to hit the dizzy heights of his track-record breaking success in round one (largely allowing for his make-up/trouble-in-running) but he remains a force to be reckoned with and can grab a place in next week's semi-finals. JAYTEE TAYLOR (Trap 6, TF 121) like King Sheeran above is well housed out wide and, given his steady improvement between rounds, can benefit from any scrimmaging on his inner.
Selection: Trap 4, Dorotas Wildcat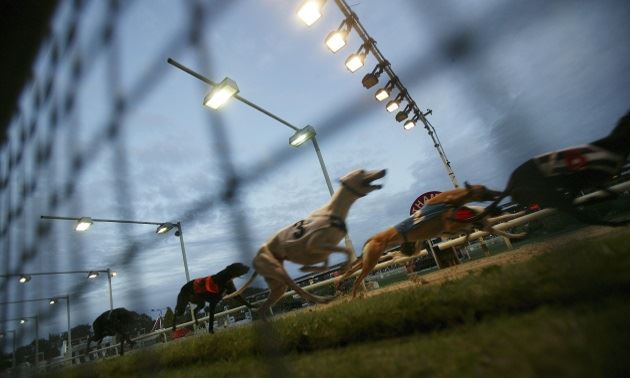 Greyhound Derby History
The competition has a rich history stretching back to 1927 with only four greyhounds having landed the event twice, testament to the demands of the event. Each of the four fitting of their status amongst greyhound racings elite. The most recent of them being Westmead Hawk who is recognised by many as the greatest of all time, his 2005-2006 reign epitomised by an exciting come-from-behind run style that endeared him to the hearts of many. Unsurprisingly, the event is important when it comes to the breeding of racing greyhounds, and the above mentioned Westmead Hawk has gone on to sire two successful winners of the event himself in the shape of Taylors Sky and Sidaz Jack during a fantastic stud career.
[ TOP 3 SIGN UP OFFERS WIDGET ]
Like horse racing the sport has its share of powerhouse kennels participating from both sides of the Irish sea but has also provided its own heart-warming stories over the years, with a couple in particular catching the public's imagination. Allen Gift was unable to land a heat before getting it right on the biggest stage of them all back in 2002 and amazingly never won a race thereafter including at graded level back on home soil Hove. Whilst a particularly emotional winner epitomising a "rags-to-riches" story was Bruno Berwick's Salad Dodger back in 2014. A mid-card grader at Romford the son of Crash was an unconsidered outsider and was yet another who never managed to get his head in front through the opening rounds. However, he made no mistake on taking the £200,000 prize when striking late and fully justifying his trainer's confidence.
Equally the event has thrown up human heroes, the most notable being now retired Charlie Lister OBE who has landed the event a record 7 times, his most famous being back-to-back winner Rapid Ranger whilst arguably the most dramatic being Bandicoot Tipoki who swooped fast and late for success back in 2010.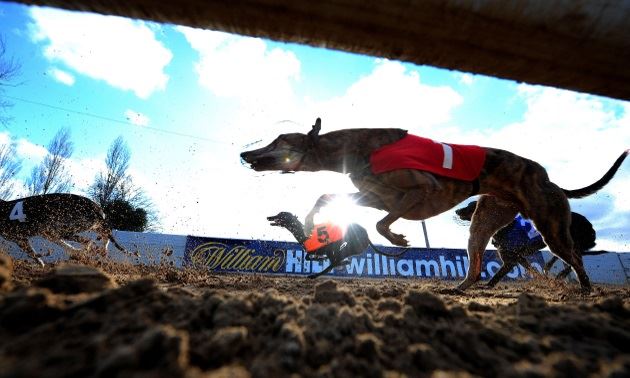 The Competition
Wimbledon's 480-metre trip provided for an excellent test of the racing greyhound prior to its sad demise and Towcester managed only 2 years of hosting the event.
The nature of the race and what is crucial in testing the greyhound means the track chosen to hold the event is extremely important, therefore it is poignant to find its new home as Nottingham. The standard 500-metre trip tests early pace and stamina in abundance, the long run to the first bend providing a fair test with slower starters given enough time to compensate for any box napping. Crucially the track does take some getting used to, with both the first and third bend taking some negotiating, with hounds lacking course knowledge often finding themselves moving wide at those particular bends.
[ TOP 3 SIGN UP OFFERS WIDGET ]
Another extremely significant feature of the competition has often been the structure of the rounds, with the most difficult previously being 3 races in a week leading up to the final. Crucially, in line with a new, fresh approach Nottingham have chosen to change the format, with each round essentially including a week's break in-between, which rates a positive step for all concerned.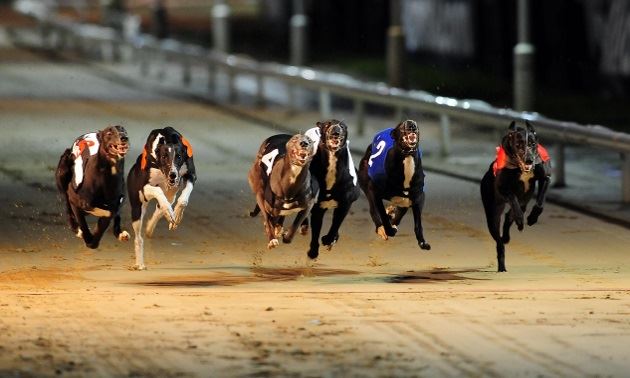 Betting on the Greyhound Derby
Unsurprisingly there is massive interest in betting around the Greyhound Derby, particularly at an ante post level and whilst Sky Sports coverage will unfortunately be absent this year, luckily the event will be televised on Racing Post Greyhound TV. With considerable interest surrounding the competition, particularly the final there is also plenty of mouth-watering clashes set to take place on the evening of the final, notably the Derby Plate for those eliminated earlier on as well as puppy and stayers' contests making for a superb night of high-class greyhound racing.
Greyhound Odds
Make the most of betting on the Greyhound Derby by getting the best odds around, making your winnings even bigger than if you just stuck to one bookmaker. You can follow the links to check out Betfair and Paddy Power.
Greyhound Betting
Get daily news and expert verdicts for all the major UK daytime and evening action. Get racecards, form, comments, results and the best bets all in one place.
Greyhound Derby Dates
First Round: Friday 24 May and Saturday 25 May
Second Round: Friday 31 May and Saturday 1 June
Third Round: Friday 7 June
Quarter-Finals: Saturday 15 June
Semi-Finals: Saturday 22 June
Final: Saturday 29 June
Recent Greyhound Derby Winners
| | | |
| --- | --- | --- |
| Year | Winner | Trainer |
| 2018 | Dorotas Wildcat | K Hutton |
| 2017 | Astute Missile | S Cahill |
| 2016 | Jaytee Jet | P Hennessy |
| 2015 | Rio Quattro | D Riordan |
| 2014 | Salad Dodger | B Berwick |
| 2013 | Sidaz Jack | C Lister |
| 2012 | Blonde Snapper | M Wallis |
| 2011 | Taylors Sky | C Lister |
| 2010 | Bandicoot Tipoki | C Lister |
| 2009 | Kinda Ready | M Wallis |
| 2008 | Loyal Honcho | S Graham |
| 2007 | Westmead Lord | N Savva |
| 2006 | Westmead Hawk | N Savva |
| 2005 | Westmead Hawk | N Savva |
| 2004 | Droopys Scholes | I Reilly |
| 2003 | Farloe Verdict | C Lister |
| 2002 | Allen Gift | C Gardner |
| 2001 | Rapid Ranger | C Lister |
| 2000 | Rapid Ranger | C Lister |