In-Play Betting
< Return to same game multi guide Go to spread betting guide >
· Simply put, 'In-play Betting' is a process by which you place a bet once an event, race or match has already begun. It is worth noting that In-play prices are likely to change quickly and often, and will usually differ from the starting price (SP).
If there is one aspect of the modern betting world which is probably more exciting than any other at the moment, it is simply the sheer range of options and choice that is now available to those who fancy a flutter. Not only do they now have seemingly endless combinations of bets available for them to consider, but they also have the opportunity to decide just how and when they will put a stake down.
The continued evolution of the internet has literally changed the game for betting and one of the most fascinating developments in recent years has undoubtedly been the growth of live or in-play betting. But just what is in-play betting on sites like Paddy Power and Betfair and how could it ultimately transform the decisions you make when it comes to following top sports action?
In this article, we are going to provide an overview of the concept and how you can use the advantages it offers to your ultimate benefit.
[ TOP 3 FOOTBALL BETTING OFFERS WIDGET ]
What is in-play betting?
For some, one of the most enjoyable aspects of sports betting is the preparation. Many of us like to spend time meticulously researching an upcoming horse race (you can do all your form research at Timeform) or football match (get stats on every major European game at Infogol) to get a handle on who will ultimately be the victor. We might look at a range of aspects, from the location of the event that we are following to the range of competitors involved, before then making a final decision on who we will back. We put down our stake, sit back and hope that our initial analysis will ultimately come up trumps.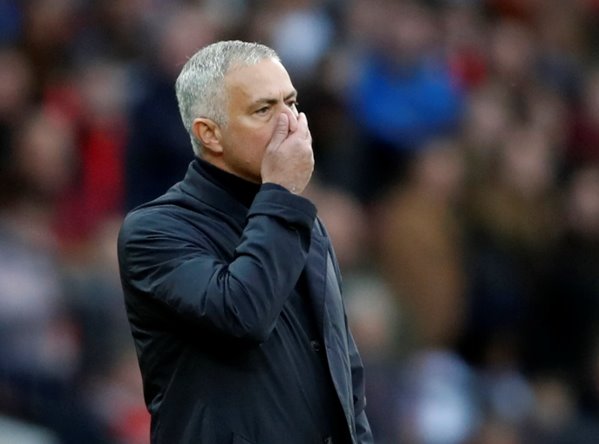 Made the wrong call? In-play betting means you can react to the unexpected, late into a game
However, while that is the traditional way that sports betting has tended to work, the option of in-play has taken the world to a whole new level. As the name suggests, in-play tends to be available on a range of events when the action is already underway and is offered all of the way up until its ultimate conclusion.

Through the course of the event, you will see the odds on competitors or various outcomes change depending on how the action is unfolding. For example, you may have chosen to follow a major horse race and noticed that a specific runner was a red-hot favourite. However, rather than simply placing a bet on that horse before the event gets underway, you instead wait to see how the race begins. While the favourite gets off to a good start, the horse soon starts to drop off the pace and other contenders emerge from the pack to take the lead. By using in-play, you are then able to react to the race as it develops and potentially increase your chances of winning.
A range of options
Sports fans who make use of in-play betting services have a range of options available to them. Among the most popular used by many bookies – including Paddy Power and Betfair - is the concept of 'cash out', which allows players to settle bets prior to the conclusion of an event. This tends to work in several different ways.
For example, if you are on course to win your bet, you may be offered the opportunity to take up an amount slightly smaller than your original profit before the event concludes. While you would win less, you would be secure in the knowledge that you had at least made some profit. Alternatively, 'cash out' features may offer you the potential to take an amount smaller than your original stake if your bet is on the verge of losing, with the idea being that you would not lose all of your cash despite making the wrong call initially. Finally, there may also be an option of a 'partial cash out', which means you can claim some profit but leave part of your stake still going. This may mean you can protect some of your money while also taking a chance on being ultimately successful with your bet.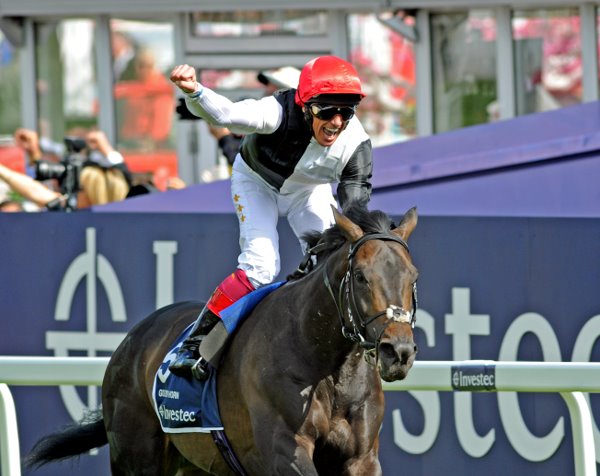 In Timeform's race results, you can find each horse's highest and lowest recorded in-play prices from the Betfair Exchange
In-play betting does not just focus on the actual outcome of sporting events, however. Many 'live betting' options also offer players the chance to focus on specific aspects of the action, again with the odds shifting depending on how matters are developing. For example, in football, fans may have the chance to predict who will win the next corner or the team that will score next – issues that can be influenced greatly by the events occurring within that specific match. The best place to find out how a football match is progressing is at Infogol, where Expected Goals (xG) to give a truer indication of which team is on top.

Clear advantages
While in-play betting can throw up a dizzying array of options for sports fans to consider when they are looking to have a flutter, there are clear advantages that the concept does offer. While taking the traditional step of betting prior to an event can lock you into hoping for a specific outcome, in-play offers a greater level of flexibility and means you can assess the action as it unfolds and take steps to maximise your chances of being successful and making a significant profit.
The use of cash-out features also means that you can reduce the impact of any losses that you might incur, or simply take the decision to quit while you are ahead and not risk losing out due to a stunning comeback or late upset.
Transforming the industry
For a great number of years, betting was based around the ritual of physically visiting bookmakers either on a high street or at a racecourse to put down a stake. However, the emergence of the internet has completely transformed the industry and this is arguably best demonstrated by the widespread availability of in-play betting today, particularly on the Betfair Exchange.

While betting once revolved around the thrill of making a prediction before an event and waiting excitedly to see if the outcome will fall in your favour, in-play betting now means that sports fans can get more actively involved in betting and react to even the slightest change in momentum during a horse race, a football match or even a game of tennis.
It is a truly fascinating concept and one which is surely only likely to develop further as the internet and technology continue to evolve.
< Return to same game multi guide Go to spread betting guide >
[ TOP 3 FOOTBALL SIGN UP OFFERS WIDGET ]