Arbitrage Betting
< Return to betting terminology guide Go to accumulator guide >
In the betting sense, the term 'Arbitrage' is a process in which you bet to cover every possible outcome of an event, but doing so in a way that locks in a profit regardless of the eventual outcome. Betting across multiple betting prodivers is crucial to this concept.
The technological advances in betting have changed the game forever with sports backers able to bet on hundreds of markets, covering hundreds of sports, with bookmakers like Betfair and Paddy Power, and all at the click of a button on your phone. Fancy a horse? Back it on the train. Busy weekend ahead? Place your football accumulators at work on Friday. See a fight changing course in the middle rounds? Bet in-play.
This is great news for those on both sides of the counter, but it comes at a cost of adding fuel to the fire of the trading team's arch enemy – the arbitrage bettor. Those who stick exclusively to this style of punting certainly put the rage in arbitrage for bookmakers who often see it as bordering on exploitation and the lowest form of gambling. But there are two sides to every story.
'Arbing' may carry a bit of a stink with industry professionals, but for shrewd backers with a head for numbers and time to spend following the markets closely, it rates as the best way to make long-term profits and all for minimum risk. So, what is arbitrage betting and is it worth the stick?

It's a great time to be a punter
Firstly, it's nothing new and bookmakers have had to contend with arbing for a long time, but as the game evolves it becomes more and more of a danger to their profit margin, while becoming easier and easier to nick bits and pieces of profit for punters.
As the market becomes flooded with established, start-up and ambitious online bookmakers it has become more competitive than ever before, with firms fighting viciously over your custom. Simply take a look at the new account offers available today and you'll see how far we've gone. It's a cut-throat business but it's a great time to be a punter.
Using any reliable odds comparison site, you'll find bookmakers like Betfair and Paddy Power pushing harder to gain an edge over the competition by offering you better odds than you'll get elsewhere. Taking football as an example, some online bookmakers promise to offer you best price on every Premier League match. That means if you bet with them on English football's most popular games, you'll always get more for your stake. You can get free football tips over at Infogol.

[ TOP 3 SIGN UP OFFERS WIDGET ]
Making the numbers work for you
It requires a lot of work from traders to constantly monitor shifts from the competition and aim to beat them. That's where those involved in arb betting swoop. To keep it simple, we'll stick with the example of a Premier League football match and the 1-X-2 market.
In this case, arbing is the act of backing every outcome to ensure a profit, using the best odds available on each selection. If done properly you could invest cash on the home win, draw and away win and know, regardless of the final score, you'll see your profit margin swell.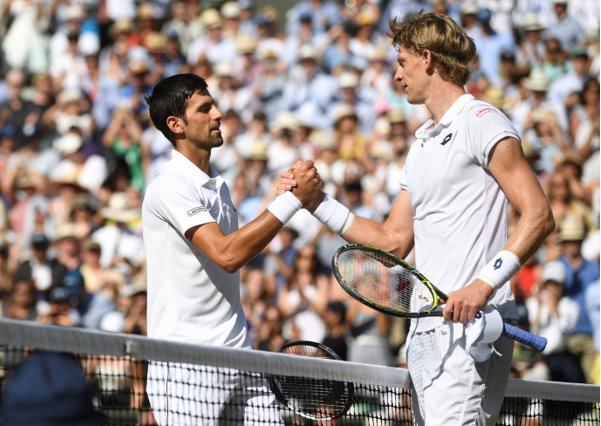 'Arbing' works best in a field of two runners, where the chances of a tie are minimal
This is no quick-fix to becoming rich and you certainly won't rise to millionaire status overnight, but multiply the profit made in one game by the number of matches taking place in a week and times that again by the number of markets available in each fixture, such as both teams to score Yes/No, and we get an idea of why arbing is becoming so popular.
It's making use of the fine margins and turning bookmakers against each other. You can see why they're not overly keen on it – but it's fair game.
Arbing isn't restricted to football betting and can be used on many markets across many sports but works best in a field of two runners, win/lose, such as tennis, although an awful lot of patience is required to build your bank account, not to mention high stakes. The typical return on investment for arbitrage betters is around the 3% mark which proves it's not one for the penny punters or those with £10 weekly limits.

Betting exchanges are best
Betting exchanges like Betfair offer the best option to those wanting to dip their toe into the world of arbing. The reason for that is you're betting against other bettors, so there's no chance of being punished for turning a profit.
That's exactly what bookmakers will look to do if they get even the faintest whiff of you profiting at their expense through arbing. Traders keep a very close eye on styles and patterns of bets and if your strategy raises a red flag they'll restrict your account.
That's not a problem with the betting exchanges, though, as you'll always find another punter happy to take your stake and lay your bet. Those familiar with how the exchanges work know every time you place a bet you are made aware of how much stake you're allowed to have on any given selection. That's invaluable in setting out your strategy and splitting your stakes to ensure a profit.
< Return to betting terminology guide Go to accumulator guide >
[ TOP 3 BETTING OFFERS WIDGET ]