What is a single bet?
< Return to bet types explainedGo to what is an each-way bet >
Amongst the most common and most simple bet types, a 'Single' consists of backing one selection, whether that's for the next upcoming race or backing a horse antepost for an upcoming festival.
If you are just getting started with placing wagers then a single bet could well suit you best, as these are the simplest bets of all. Bookmakers offer increasingly sophisticated wagers to punters, but with a single bet it's as straightforward as it gets. You are betting on one outcome or selection only, which might be a team to win a football match or a horse to win a race.
The odds for single bets on the outcomes of big matches and races are often those most prominently positioned when visiting the websites of bookmakers such as Betfair and Paddy Power.
These are basic wagers in which the potential profits depend on the quantity staked by the bettor and the odds offered by the bookmaker on the outcome in question. The principles here are pretty easy to understand for anyone who is new to betting. A single bet will win or lose according to the outcome of the match, race, competition or tournament being wagered on.
[ TOP 1 PADDY POWER SIGN UP OFFERS WIDGET ]
The punter decides how much they want to bet and the bigger their stake is the bigger their potential profit. If the bettor loses the bet the bookmaker keeps the stake and returns nothing.
[ BET TYPES EXPLAINED WIDGET ]
ASSESSING THE ODDS
If the punter wins the wager their stake is returned to them along with the profit, which is determined in fractions according to the odds. A £1 single bet on a team to win at 2/1 returns winnings of £2, plus the original £1 stake.
Bookmakers such as Betfair and Paddy Power set bigger odds on outcomes they believe are less likely to occur. So when punters back 'unlikely' outcomes - like a single bet on Leicester City winning the Premier League at 5,000/1 in 2015-16 - their returns can be huge.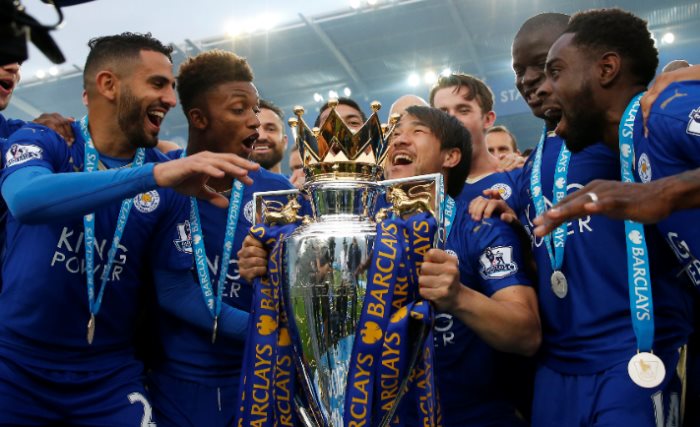 Single bets make it easier to assess the risk as a punter, with a wise strategy simply being to only bet on outcomes which you feel are more likely to occur than the bookmakers' odds would suggest.
FOOTBALL BETTING: FULL-TIME RESULTS
If you place a single bet on the full-time result of a football match you are merely hoping for your selected team to get the victory in order for you to win the bet. So, if you are backing Everton to beat Liverpool at 2/1 with a £5 stake and Everton do manage to secure the win, you're looking at a profit of £10. Remember, the stake is returned to the bettor along with the amount they have won. However, if Everton lose or draw, the punter loses and the stake is lost.
It's crucial to note that with full-time result bets the team you are backing to win must have done so by the end of the 90 minutes, plus any stoppage time, in order for the wager to be valid. Victories in extra time or on penalties don't count, unless otherwise stated by the bookmaker.
By checking out football statistics on websites such as Infogol, you can arm yourself with as much relevant information as needed before placing a single bet. You would want to consider factors such as form, injuries, the strength of the respective teams home and away, whether the managers might rest players and previous meetings between the teams, before you place your bet.
Another simple, single bet might be backing a team to win a specific competition and here the odds are often higher, meaning potentially more profit on offer for the bettor.
[ TOP 1 BETFAIR SIGN UP OFFERS WIDGET ]
If you fancy Manchester United to win the FA Cup at 8/1 you could place a single bet on that outcome - with a stake of £10 - and if United do win your profit is £80. This is still a single bet, but the odds are higher as there are more factors at play than in a single wager on one match. In this case Manchester United need to win several matches for the bet to be successful.
Single bets, also known as singles or straight-up bets, are available for almost all professional games and across hundreds of international markets. Greater odds may be available for the teams at the top of their leagues to beat the 'lower teams' in markets such as Mexico or Russia, but unless you really know the clubs and players in those leagues the risk is higher. It's more advisable to focus on leagues and teams you really know about, even if the odds look lower for single bets on big clubs to win their matches in competitions such as the Premier League or La Liga.
Single bets are available in many other popular sports beyond football, such as rugby union, rugby league, cricket, basketball and tennis.
HORSE RACING SINGLE BETS
Singles are also amongst the most common bets when it comes to horse racing. It doesn't get much simpler than this, the punter just wants to place a bet on a horse to win a particular race. Again, this is a single bet.
Really all you need to know to place a single bet on a horse race is the name (or number) of the horse, the name of the racecourse, the time of the race and the amount you are willing to stake.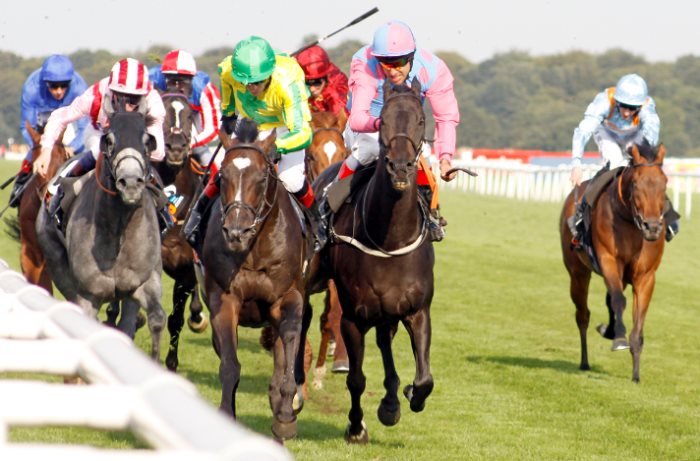 That said, the amounts of money you are willing to stake will depend on numerous factors, such as odds, knowledge of the horse's form and background, the form of the jockey, the conditions at the racecourse, the distance of the race and the other horses in the field. Taking these factors into account you can assess the odds with more authority.
[ TOP 1 HORSE RACING BETTING OFFER WIDGET ]
If you're looking at a racecard having done some research, or following a tip from a good source, you might see a horse you fancy backing at 5/1 in the 2.30pm at Doncaster. You decide to place £2 on the horse to win. Your selection comes home first and the bookmaker pays out a £12 return to you, £10 profit, plus your £2 stake.
Choosing the horse and assessing the odds accurately does take some practice. The odds offered in racing can often look appealing compared with shorter odds on full-time results in football, but there is a lot to consider when weighing up a horse's odds.
Before trying your hand at more tricky wagers such as accumulators, handicap betting or spread betting, it's frugal to learn the ropes with a few single bets. It's best to start with smaller stakes and pick up the knowledge as you go along.
Plus, don't forget to check out our bet calculator, where you can calculate your winnings.
< Return to bet types explainedGo to what is an each-way bet >
[ BET TYPES EXPLAINED WIDGET ]
[ TOP 3 SIGN UP OFFERS WIDGET ]
g