What is a place only bet?
< Return to what is an each-way betGo to what is a straight forecast >
· A 'Place' bet is another simple betting option, and in this situation, you're backing a selection to achieve a position within the places, often the first 3 positions, though some races have differing place terms.
A place only bet is one of the simpler bets you can go for when having a wager on horse racing or greyhound racing. The term is usually used to describe a scenario in which the horse or greyhound is bet upon to finish in the top two or three, rather than whether or not it will win the race outright.
The bookmaker typically offers fractional odds that a runner will come in the top three, but in a smaller field of five to seven only first and second would pay out, again with fractional odds. If there 16 or more runners in a handicap race often the first four positions are classed as 'places', so a fourth place finisher could still win the punter a place only bet.
[ TOP 1 HORSE RACING SIGN UP OFFER WIDGET ]
Place only bets differ from each way bets, in that place only stakes are bet only on a top 1-4 finish, whereas in each way betting the stake is split between a win bet and a place bet.
If a place only bet is put on a horse finishing in first or second place and that is what happens, the person making the bet would win. If, on the other hand, the same bet were placed and the horse finished third or lower, the bet would not be won.
Place only bets are very simple to understand. They are therefore perfect options for anyone new to betting looking for an accessible entry point, or to occasional bettors who may struggle with more complex bets or be intimidated by those with larger stakes. Similar bets are available in sports like F1 where you could back a driver to get a podium finish.
[ BET TYPES EXPLAINED WIDGET ]
HOW DO PLACE BETS WORK?
Place only bets usually pay out a smaller sum of money than other kinds of bets, for example win bets. This is because of the wider number of winning options available within a place only bet. Put simply, to win a place only bet, the horse needs to finish in one of multiple positions. In a win bet, however, the horse must win, otherwise there is no pay out.
Due to the wider number of winning possibilities for the bettor, place bets may not be available in certain scenarios. These scenarios are typically dictated by the number of horses or greyhounds running the race. If, for example, there are less than five runners, then a place only bet could mean that two of the five places would pay out, and so it's likely that no place only betting would be available for that race.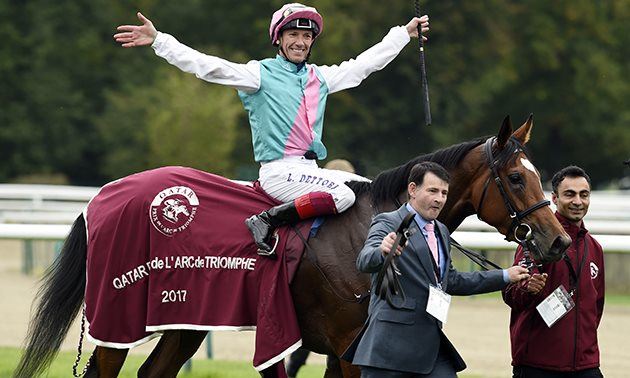 Another important point to remember when considering a place only bet is that the term has a slightly different meaning in North America than it does in the UK. In horse racing and greyhound racing in the United States, a place only bet is more limited and the horse or greyhound must be placed either first or second for the bet to pay out. If it finishes in any other position, the bet is lost.
One of the reasons for this difference is that there is something called a Show Bet in North America. This type of bet is very similar to a place only bet, but it's more extensive and pays out if the horse or greyhound finishes in first, second or third. This means that the show bet is quite similar to a UK place only bet, but the name is very different.

CALCULATING YOUR RETURNS
When you are about to have a place only bet, you'll be given place terms. These are the rules and regulations that govern the bet and within them you'll be given the horse's odds and place odds. The odds are the horse's odds of winning the race outright and are, as in other kinds of bets, typically written as 4/1: you get four units back for every one you stake, plus your original stake.
The place odds, on the other hand, are the portion of the winnings you would get for a successful place only bet. These are typically written as a more traditional fraction: 1/5 or 1/4 (one-fifth or one-quarter). This means that if the horse would have won you £60 in a win bet, a place only bet with place odds of 1/4 would win you £15: a quarter of the £60 win bet earnings.
The industry standard odds for place only bets in horse and greyhound racing in the UK can be seen below:
• If there are four runners or less (quite rare): win only
• When there are five to seven runners: One quarter odds (1/4) for places 1 & 2
• More than eight runners: A fifth of the odds (1/5) for places 1,2 & 3
• When there are 12-15 runners (handicaps): One quarter odds (1/4) for places 1,2 & 3
• Over 16 runners (handicaps): One quarter odds (1/4) for places 1,2, 3 & 4
Imagine a scenario where you're having a place only bet on a race with 5-7 runners. In this circumstance, you'd be able to put a place only bet on the horse of your choice finishing in either first or second (this is what the 1,2 in the above list refers to). Only races with eight runners or more would classify for a place only bet that covers finishing first, second or third (which is what 1,2,3 in the list above means).
In the imaginary 5-7 runners scenario, the horse that the bet is being put on is 6/1 to win the race and the place odds would typically be 1/4, so if the place only bet were to pay out, you would get only a quarter of the money that you would get if you had placed a win bet. For example, a £5 win bet would pay out £30 plus the stake returned if the horse won, but only £7.50 plus the original stake in a place only bet.
[ ODDS CALCULATOR WIDGET ]
INSURANCE BETTING AND BETTING WITHOUT A NAMED HORSE
There are two further kinds of bets that are somewhat similar to place only betting, but which offer very different terms. These are insurance betting and betting without a named horse.
Under the terms of an insurance bet, the person placing the bet can get their stake back (but not anything extra) if the horse finishes in second or third. As with a place only bet, the circumstances change depending on the number of runners in the race. Additionally, there will be a slightly shorter price than that you'd get if you were placing a traditional win bet.
When you bet without a named horse, you can win even if the horse you have placed the bet on does not win. This kind of bet allows you to exclude one other horse from the race – this is typically the favourite. So, if your horse finishes the race second behind the favourite, you will still win. If it finishes second behind another horse or finishes in any other place behind the selected 'excluded' horse, the bet loses.
If you're new to betting and a place only bet sounds like a good starting point, you can have a free bet at Paddy Power or Betfair to get you underway.

Plus, don't forget to check out our bet calculator, where you can calculate your winnings.
< Return to what is an each-way betGo to what is a straight forecast >
[ BET TYPES EXPLAINED WIDGET ]
[ TOP 3 SIGN UP OFFERS WIDGET ]