What is a trixie bet?
< Return to what is an accumulator betGo to what is a patent bet >
· A 'Trixie' bet consists of four bets from three selections, and includes three doubles and one treble. To gain a return from this bet type, the bettor much successfully pick two winners, though three winners will see each of the four bets within the Trixie settled as winners.
Bettors who want to place a multiple bet but would like more security than they would get with double bets and treble bets should explore the trixie bet. This form of bet works in much the same way as a treble bet, but it allows for one of the participants being bet upon to lose and the bettor to still earn a return.
Other forms of multiple bet offer similar kinds of assurances. Yankees and Lucky 15s allow bettors to bundle 11 and 15 bets respectively together in one and because of this some of the selections can lose and the bet will still pay out. Double and treble bets offer no such fail-safes. In those bets, all selections must win or there is no return.
[ TOP 1 SIGN UP OFFER WIDGET ]
Though trixie bets offer a sense of reassurance, bettors should think carefully before placing one. Making multiple winning predictions is not straightforward, and those who have a level of knowledge about the sport and the field they are betting on are more likely to succeed than those who do not.
Trixie bet
Many bookmakers such as Paddy Power and Betfair run trixie bets on sports such as horse racing, football and greyhound racing. A trixie bet is focused on selecting the winner of an event and because of that, it is impossible for them to be placed on one single event. This means that a bettor could not place a trixie bet on one horse to finish first, another horse to finish second and another to finish third in the same race. There is a different kind of bet for this – a tricast bet.
[ BET TYPES EXPLAINED WIDGET ]
A trixie bet must instead be placed on different events, with one horse finishing first in the first race, another horse finishing first in the second race and a third horse finishing first in the third race.
Within this bet, the bettor must pick three selections and make four bets from those selections. These four bets are: three doubles and a treble. The advantage of making this bet is that it offers the ability to recoup a certain amount of winnings even if one of the selections loses. This is because of those double bets. If the third selection fails to win but the other two do, one of the double bets will pay out.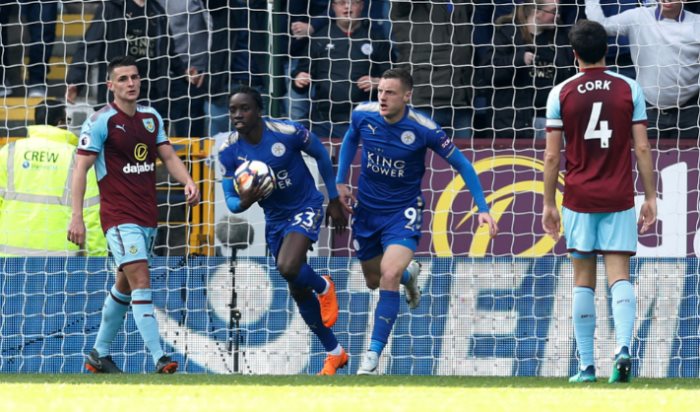 For example, imagine a scenario in which a bettor is looking to have a Trixie bet on a weekend of football. They make three selections, as below:
Manchester United will beat Cardiff City at 2/1
Newcastle United will beat Liverpool at 3/1
Leicester City will beat West Ham United at 4/1
Under the conditions of a Trixie bet, four bets are made from these three selections: two of them are double bets and one is a treble bet. For example:
Double bet 1 states that Manchester United and Newcastle United will win
Double bet 2 states that Newcastle United and Leicester City will win
Double bet 3 states that Manchester United and Leicester City will win
The treble bet states that all three teams selected will win.
[ TOP 1 BETTING OFFER WIDGET ]
By placing a Trixie bet, bettors are guaranteeing that they'll make some form of a return, even if it is lower than they would make if they were placing a standard Treble bet. If just one of the selections were to win, the bettor would make no returns because no single bets are included as part of the Trixie. Of course, if none of the selections win, there is also no return.
Bets similar to the Trixie bet
As mentioned, the trixie bet is similar to a treble bet in that three selections are being made. However, under the conditions of a treble bet, the failsafes that a trixie bet offers do not exist. Under a treble bet, all selections must win or the bettor will make no return.
[ BET TYPES EXPLAINED WIDGET ]
Bettors looking for more reassurance may want to consider the patent bet which, like the trixie bet and the treble bet, asks the bettor to make three selections, but bundles in seven bets in total. These are the three doubles and one treble that feature in a trixie bet, but also three single bets. By placing a patent bet, bettors can make a return if all three, just two or only one of their selections win. They will, of course, lose if all their selections fail to win and the winnings made will be lower if only one of the selections win than if all of them won.
Trixie bets are examples of multiple bets. Other multiple bets include double bets, yankee bets and Lucky 15s. Under the terms of a double bet, the bettor picks two selections and if they both win, the bettor makes a return. If neither win, or if only one wins, no return is made.
Yankee bets feature 11 separate bets and allow the bettor to make a total of four different selections. When placing a yankee bet, the bettor is actually having six double bets, four treble bets and one four-strong accumulator. This means that there are a number of scenarios in which some of the bettor's selections can lose and the bettor will still be able to make a return.
Lucky 15s go even further and, as the title suggests, allow bettors to place 15 bets in one. In this scenario, the bettor places a total of four singles, six doubles, four trebles and a four-pronged accumulator. As an additional extra, many bookmakers will sometimes offer bonuses to bettors if certain scenarios come into being. For example, a bonus will be given out on top of the actual return if all of selections the bettor has made are winners.
Trixie bets offer bettors a level of security that some other multiple bets don't have. Bettors who are experimenting with more complicated bets may wish to explore the trixie bet as a way of expanding their betting experience while still standing a good chance of securing some kind of return.
Plus, don't forget to check out our bet calculator, where you can calculate your winnings.
< Return to what is an accumulator betGo to what is a patent bet >
[ TOP 3 SIGN UP OFFERS WIDGET ]