What is a heinz bet?
< Return to what is a canadianGo to what is a super heinz >
· The 'Heinz' bet includes 57 bets across six selections. The bets which make up this multiple bet are as follows; 15 doubles, 20 trebles, 15 four-fold accumulators, 6 five-fold accumulators and 1 six-fold accumulator. Therefore, placing a 10p Heinz would result in a total stake of £5.70 for this bet.
A heinz bet is an option that should only really be considered by experienced punters or those with very specific knowledge about the market (sport) in question. It is a highly complicated form of bet and involves the bettor making six selections and a total of 57 bets in one. It takes its names from the food company Heinz, which promised 57 varieties of pickle in a famous advertising campaign dating back to 1896.
Due to the number of wagers being made, a heinz bet requires a much higher total stake than many other forms of bet. If the punter wished to bet £2 per unit stake that figure would be multiplied by 57. This means that the £2 unit stake would actually become £114 total stake. A £10 unit stake would become £570 total stake.
[ TOP 1 SIGN UP OFFER WIDGET ]
With so many bets available, the heinz bet offers some level of reassurance: if some of the selections fail to win, one of the other bets can still come off. This means that there's still a good chance of the bettor securing some form of a return. Of course though, punters who are highly informed about the sport and the participants they are betting on stand a better chance of getting higher returns than those who are not.
Heinz bet
Bettors can place heinz bets in many different sports, but they are most common in those where numerous events are held on a single day or weekend: for example, greyhound racing, football and horse racing. A heinz bet cannot be placed on a single event. The bettor must pick their six selections across six different events. Those who wish to select several participants within the same event should instead consider placing a forecast bet.
[ BET TYPES EXPLAINED WIDGET ]
Under the terms of a heinz bet, the bettor makes six selections and 57 different bets. These bets are:
one six-fold accumulator
six five-fold accumulators
15 four-fold accumulators
20 treble bets
15 double bets
Though this does not cover every eventuality, as there are no single bets, so if only one of the selections wins, the bettor will not make a return. But it does cover a high number of them, so a return of some kind is not improbable, unless every selection is a wild outsider.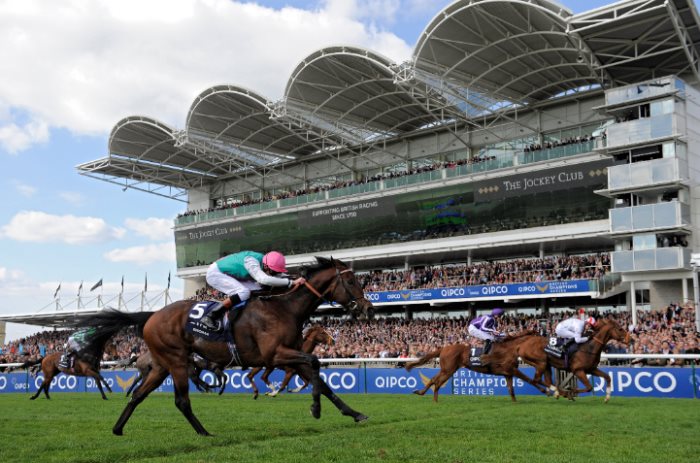 Applying the heinz bet to a real-world example makes it easy to see how one would play out. In this scenario, a bettor is placing a heinz bet on a weekend of football matches. They have selected the following matches and winners:
Manchester United will beat Everton
Tottenham Hotspur will beat Brighton and Hove Albion
Huddersfield Town will beat Bournemouth
Manchester City will beat Cardiff City
West Ham United will beat Chelsea
Leicester City will beat Fulham
[ TOP 1 BETTING OFFER WIDGET ]
As part of a heinz the bettor would make their 57 bets and make some return if just two of the selections win. For example, if Manchester United beat Everton and Manchester City beat Cardiff City, but none of the other teams won, the bettor would make a return because this eventuality is covered by one of the 15 double bets that were placed. Likewise, if Tottenham Hotspur beat Brighton and Hove Albion, Huddersfield Town beat Bournemouth and Leicester City beat Fulham, but none of the other teams won, that too would secure a return because of the double and treble bets. If none of the teams were to win, the bettor would not make a return as single bets are not included as part of the heinz bet.
The amount that a punter could make from a Heinz bet would vary greatly depending on which of the bets were to come in. If one of the doubles were to happen, the bettor would make a much lower amount of money than they would if the six-fold accumulator were to come off. This is because the accumulator is much harder to predict than the double.
[ BET TYPES EXPLAINED WIDGET ]
Other forms of multiple bets
A heinz bet is a kind of multiple bet. These bets allow people to bundle a wide range of bets into one single bet and stand the chance of reaping very high rewards. Double bets and treble bets have already been mentioned and they are simple kinds of multiple bets, which allow bettors to bundle together two and three selections respectively and make a return if those selections win. However, in both cases, all the selections that have been made must win or there will be no return.
A Trixie bet is a kind of treble bet and allows bettors to make four bets from three selections: three double bets and one treble bet. This kind of bet offers a little more protection for the bettor. If one of the selections does not win, a return will still be made because while the treble bet failed, one of the three double bets has been won.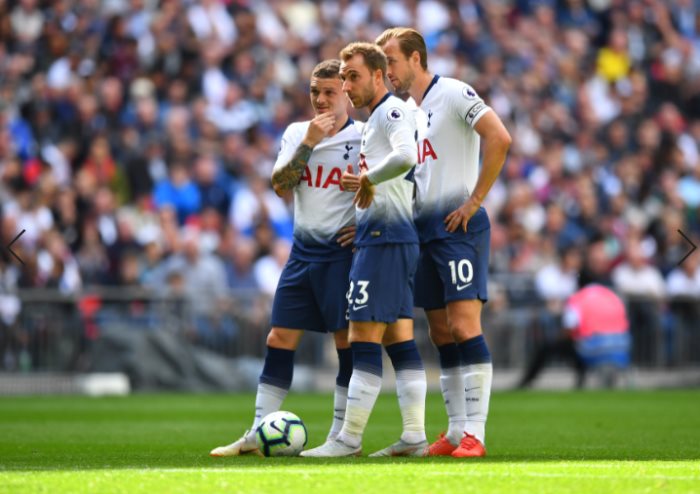 Patent bets, Canadian bets, Yankee bets and Lucky 15s are forms of accumulators that are similar in nature to the heinz bet and super heinz bet, as they allow the bettor to make a number of selections and place a very high number of bets. However, they differ in terms of the number of bets and selections they allow the bettor to make. A patent bet allows for seven bets to be made from three selections, a yankee bet allows for 11 bets to be made from four selections and, as the title suggests, a Lucky 15 allows for 15 bets, again from four selections.
There is also a bet known as a super heinz bet, which expands upon the heinz bet. Those placing a super heinz bet make seven selections and place a total of 120 bets.
Multiple bets like a heinz bet are not to be made lightly, especially by novice bettors. They offer reassurances that some other forms of bets do not and can be very lucrative if they are won, but at the same time, ask for a higher stake and require a much more detailed knowledge of the sport and participants that are being bet upon.
Plus, don't forget to check out our bet calculator, where you can calculate your winnings.
< Return to what is a canadianGo to what is a super heinz >
[ TOP 3 SIGN UP OFFERS WIDGET ]