What is a round robin bet?
< Return to what is an alphabet betGo to what is a flag bet >
· The 'Round Robin' bet contains 3 selections which amounts to 10 individual bets within this bet type. These bets are as follows; 3 doubles, 1 treble and 3 single-stakes-about bets (which contain 2 bets within each), all of which amounts to 10 individual bets.
A Round-Robin bet brings together a number of different bets into one overarching bet. It is a complicated form of bet that is not for beginners or those inexperienced with betting, because it requires a detailed knowledge of a number of different forms of bet.
Within a Round-Robin bet, the bettor is actually making ten bets from three selections. These are: three double bets, one treble bet and three up-and-down single-stake pair bets. The up-and-down single-stake pair bets are what makes the Round-Robin bet particularly difficult for newcomers to understand, because each one is essentially two bets in one. Therefore, the round-robin involves ten different bets altogether.
With this in mind, it is important that bettors considering the round robin bet know exactly what the bet entails. They should also ensure that they are knowledgeable about the field they are betting on and the sport they are betting on. Those who are not may find themselves losing what can be an expensive bet to make.
[ TOP 1 SIGN UP OFFER WIDGET ]
Round-Robin bet
Before explaining the details of a Round-Robin bet, it is important to clearly understand its constituent parts: the double bet, the treble bet and the up-and-down bet.
A double bet is a bet in which two selections are made in two separate events. For example, at a horse racing meeting, Runner 1 might be selected in Race 1 and Runner 2 might be selected in Race 2. If both these selections win, the bet is won and the bettor makes a return. If one or both of the selections do not win, the bet is lost and the bettor does not make a return.
[ BET TYPES EXPLAINED WIDGET ]
A treble bet is a bet in which three selections are made from three different events. For example, at the same horse racing meeting, Runner 1 in Race 1, Runner 2 in Race 2 and Runner 3 in Race 3 may be the selections. If all three of these selections win, the bet is won and the bettor makes a return. If one, two or all three of the selections fail to win, then the bet is lost and the bettor does not make a return.
An 'Up-and-Down single stakes about pairs' bet is slightly more complicated. The stake on each selection depends on the success of the other one, hence the name 'Up-and-Down', and the bet is also sometimes called a Vice Versa, a Cross Bet or a Twist. Essentially, it's a two-part bet that contains two selections.
The first part takes the form of two single bets, and as such, it also requires two stakes. If either selection wins or breaks even, the stake is returned on that half of the bet – just like you would normally get with two single bets. So if both selections win or break even, then the stakes are returned on both halves of the bet.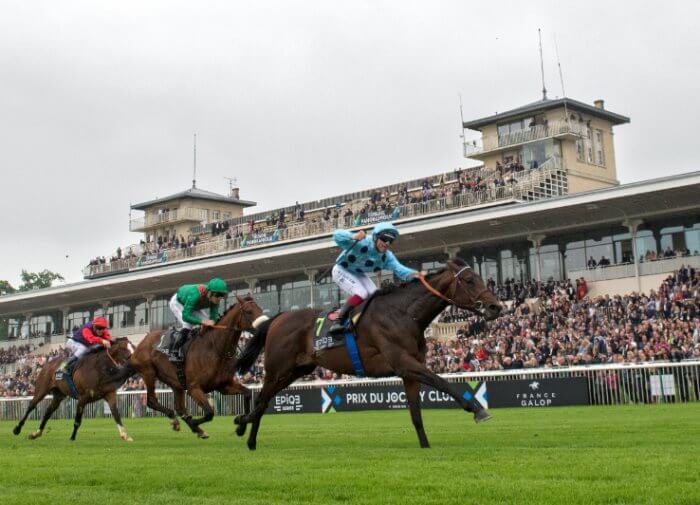 The difference with this type of bet is that returned stakes are then effectively re-wagered on the other selection. So if you win on one selection, you get double the stake on the other selection, and therefore double profit if that also wins. If only one wins, you lose your entire stake, because although one of your selections won, your returned stake on that winning selection was automatically reinvested in the other losing selection. However, you would still retain any profit from the selection you got right.
This is why it is also referred to as an 'any-to-come if-cash' bet: the second part only takes place if there is cash from the first bet. The 'single stakes about' part of the description means that the stake on the second bet is equal in value to that placed on the first bet. So in a 'double stakes about' bet, the original stake is doubled when placed on the second part of the bet.
Taking a real-world example, it is easy to see how the Round-Robin bet would work. Let's imagine that the bettor has made the following three selections from a round of Champions League matches: Lyon will beat Juventus, Paris Saint Germain will beat Barcelona and AC Milan will beat CSKA Moscow.
[ TOP 1 BETTING OFFER WIDGET ]
Due to the way the Round-Robin bet has been structured, the bettor would still be able to make a return if all three, just two or only one of the selections they have made win. For example, if Lyon and Paris Saint Germain win, a return will be made.
Other forms of bets
A Round-Robin bet is a kind of combination bet. It is similar to the likes of a trixie bet, patent bet, Yankee bet and the varieties of Lucky bets that are available. It is not to be confused with a multiple bet. Both bet types involve multiple selections, but the way the stake works differs.
For example, in a multiple bet, one stake is placed across a number of different selections and the winnings from each selection is rolled over into the next selection. Examples of multiple bets are doubles, trebles and accumulators.
[ BET TYPES EXPLAINED WIDGET ]
A combination bet is also comprised of a number of selections, but from those selections come a number of different bets and so several stakes are required to fund the bet. For example, a yankee bet is a kind of combination bet. This form folds 11 bets into one bet and because there are a number of different bets being made, each one must have a new stake that is of equal value to the original stake. In other words, if a stake of £2 were being placed, the bet would actually cost that £2 multipled by however many bets were in the combination bet: £22 in the case of the yankee bet.
A very wide range of combination bets are available, each offering a different number of selections and bets. These run from quite low numbers, such as the yankee bet and the Lucky 15 bet, to the likes of the Goliath bet, which is a very ambitious form that allows bettors to place 247 bets from eight selections. The bets that are included in a Goliath bet are: 28 double bets, 56 five-strong accumulators, 56 treble bets, 28 six-fold accumulators, 70 four-pronged accumulators, 8 seven-fold accumulators and an eight-fold accumulator. As such, it is very expensive to place combination bets that are as big as the goliath bet.
Round-Robin bets are not easy to comprehend and stand as one of the more complicated forms of combination bets. As a result, anyone looking to place one should tread with caution if they are to avoid losing out. However, if a knowledgeable bettor were to use their insight smartly and make their selections well, they could stand to benefit hugely from their boldness.
Plus, don't forget to check out our bet calculator, where you can calculate your winnings.
< Return to what is an alphabet betGo to what is a flag bet >
[ TOP 3 SIGN UP OFFERS WIDGET ]