Bet Types Explained
< Return to spread betting guide Go to understanding decimal odds >
Given the huge scale of international sport and the healthy competition between bookmakers there has never been a greater choice for punters in terms of the array of bets on offer.
Bookmakers and regular bettors refer to sports as markets. Some of the most popular markets for punters in the UK, for example, are football, tennis and horse racing. Meanwhile, there is also plenty on offer for bettors in sports such as boxing, cricket, cycling, darts, F1, golf, greyhounds, MotoGP, rugby league, rugby union, snooker and UFC.
In some countries there is more interest in betting in more niche sports such as handball or volleyball, whilst there are plenty of punters around the world betting on U.S. sports such as American Football, basketball, baseball and ice hockey. Intriguingly, betting on Esports is one of the fastest growing markets for bookmakers internationally.
[ TOP 3 SIGN UP OFFERS WIDGET ]
Types of bet
In addition to the vast amount of sporting activity there is to bet on nowadays there are many types of bets available across those sports. Let's take a look at some of the main types of bets that bookmakers offer to customers:
[ BET TYPES EXPLAINED WIDGET ]
Single bet
A one-off bet on the outcome of a single event. This could be a win only bet on the first horse past the post in racing or on a football team to win a match.
Read more about single bets here.
Win
The punter backs their selection only to win the race, match or competition.
Place bet
Here the punter is staking money on a selection to finish first or in the top places in a race or competition. This could be the top three in a horse race or for a football team to 'at least' make the final in a cup or tournament. Place terms differ from race to race and event to event.
Read more about place only bets here
[ TOP 3 SIGN UP OFFERS WIDGET ]
Each way bets
Here there are two bets being placed, so it can be said that there are 'two stake units'. One stake unit is on the selection to win outright and the other is on a place finish. The stake is essentially doubled and split across the 'win' and 'place' wagers in an each way bet.
Read more about each-way bets here
Multiple bets
In simplest terms multiple bets are wagers on two or more outcomes. A double bet could include two selections to win separate races, whilst a treble could be three win singles grouped together in one bet. With accumulators things get even more interesting – and harder to predict – with four, five, six or an even higher number of outcomes being bet upon. Returns can be much higher in multiple bets as winnings from the sequence of bets are staked on the subsequent bets along the chain. However, if any of the selections are incorrect the entire bet is unsuccessful.
Forecast betting
Here bookmakers offer punters the opportunity to predict the finishing order of the top two or three finishers in a race, league or event.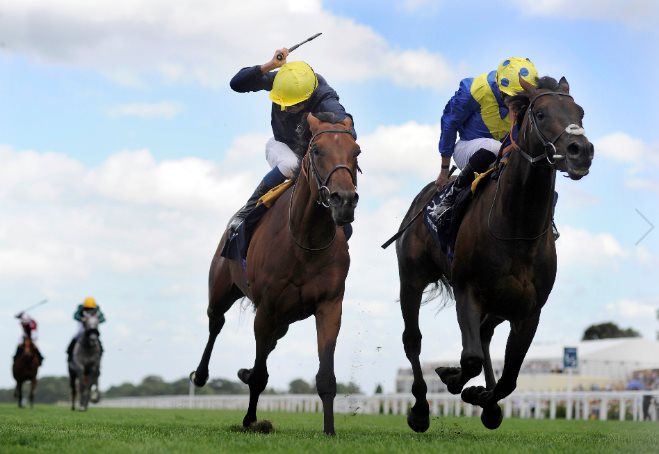 Straight forecast bets
Sometimes referred to as a computer straight forecast, or more concisely a straight forecast, in this type of wager the bettor names two selections to finish first and second in a race or event, in a specified order. You could back Horse A to finish first and Horse B to finish second. You might want to back Manchester City to win the Premier League and Chelsea to finish second. Unless the exact outcome is predicted correctly the bet is lost.
Read more about straight forecast bets here
Reversed forecast bets
In this bet you predict the first two finishers but you do not have to specify the exact order you think they will finish in. So here you might back Real Madrid and Barcelona to be the top two at the end of a Spanish La Liga season, without having to predict which one will win the league. Or in horse racing it could just be the first two horses past the post, without specifying the order. This bet usually requires two stake units.
Read more about reverse forecast bets here
Combination forecast
This is a bet on three of more selections to finish in first and second - in a specified order - in a race or event. So this is a combination of straight forecast bets. Thus there are multiple numbers of unit stakes and multiple bets being placed. For three selections – let's say horses A, B & C - it would require six bets (the top two predicted in the correct order as AB, BA, AC, CA, BC or CB) to cover all the possibilities of their possible top two finishes. If any other horse finishes in the top two the bet is lost. If the punter wants to bet on four selections to finish in a specified top two order this requires 12 bets, for five selections it's 20 bets and so on.
Read more about combination forecasts here
[ TOP 3 SIGN UP OFFERS WIDGET ]
Tricast bet
Similar to a straight forecast but involves three selections and predicting their exact finishing order, first, second and third. There is one unit stake and this type of bet is usually only available when there over a specific number of runners or participants in a race or event; e.g. eight horses in a race or five greyhounds in a race.
Combination Tricast
This bet involves naming three or more selections to finish first, second and third in the specified order in a race or event. Again we are talking about multiple bets in one, so there are six bets on three selections, 24 bets on four selections, 60 bets on five selections and so on, to cover all the permutations. Multiple stake units are at play.
Read more about combination tricasts here
Full cover bets
These are bets which combine all the potential doubles, trebles and accumulators over a specified number of selections. You could consider a double a full cover wager with only two selections.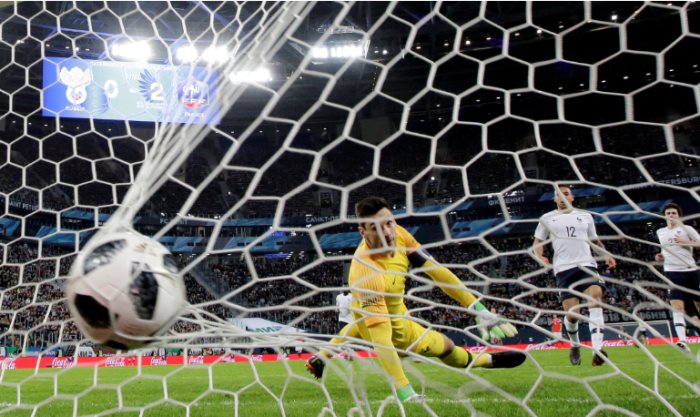 Trixie
This is a full cover bet on three selections, comprising three doubles and a treble, so four separate bets. To gain a return the punter must be correct with at least two selections. More elaborate bets such as a Yankee, Canadian, Heinz, Super Heinz and Goliath fall into the full cover bet category and we have specific descriptions on all of these bets available via the menu above.
Full cover bets with singles
Similar to the full cover bets mentioned above but with single bets also in the mix.
Patent
The same as a Trixie but with three singles added to the combination. In a patent there are seven separate wagers being placed: three singles, three doubles and a treble. Additional full cover bets including singles include the Lucky 15, Lucky 31, and Lucky 63 - which are also all covered in our individual guides on those bets.
Read more about Patent bets here
Additional types of bets
For descriptions of wagers such as an Alphabet, Round Robin, Flag and Super Flag check out the comprehensive guide to each, as listed via the menu above.
[ TOP 3 SIGN UP OFFERS WIDGET ]
Market variety
Depending on the market you are betting on - and the bookmaker you place your wagers with - you will also find various options for handicap betting, ante post odds, live betting and betting exchanges.
With handicap betting the concept is pretty straight forward. On a football match you might see the following odds on offer: Team A (-2.5) 4/5. Draw 3/1. Team B (+2) 2/1. Team A are the favourites to win the match and have home advantage, so if you bet on them to win with a handicap start of minus 2.5 goals they must win by three goals in order for you to win the bet.
If you think the home team will only win by one goal you can back Team B, the away team, to 'win' with two goals added to their final tally in the match. If they win, draw or avoid defeat by less than 3 goals, you have won the bet.
There are handicap bets available in lots of sports. In rugby you can back a team to win or lose by over or under a specific number of points or in darts a player to win by a certain margin of legs. It just means there is more to bet on than simply which team/player selection will win or whether the match will be a draw.
Ante post odds allow you to bet on races well ahead of time and potentially get better odds than you would closer to the race. You are essentially also betting on your selection to stay fit, in form and to be selected to take part in the race.
Live betting – Betting In Running (BIR) or Betting In Play (BIP) – adds further interest to watching live sport. As you see how a match is unfolding you can bet on which tennis player will win the next set, for example, or in football you could bet on the next goalscorer, if you see a player who is looking particularly threatening.
Meanwhile, betting exchanges, such as Betfair, allow customers to trade bets with each other. The customers can offer each other wagers. Traditionally bookmakers offer odds, then 'lay' bets, offering money to the customer in the event that the punter's bet is successful. On betting exchanges customers place and lay wagers against each other. Sometimes odds are restricted to certain limits, but often customers can find very competitive odds on betting exchanges.
[ TOP 3 SIGN UP OFFERS WIDGET ]
Free bets
Lastly, always look out for offers on free bets if you are new to betting. Bookmakers often provide introductory offers to encourage new customers to sign up, so this can be an easy way to test the water with your first bet. Often the stake is limited or specified – such as a 'free £10 bet' – so if you want to place more on a selection the offer is not for you. There are other conditions too, such as free bet stakes not being returned with winnings, so check with any individual bookmaker on the terms of your free bet.
< Return to spread betting guide Go to understanding decimal odds >
[ BET TYPES EXPLAINED WIDGET ]