Online Betting Guide for Beginners
< Return to basics homeGo to odds conversion guide >
It used to be that you'd have to walk all the way down to the local bookies to place a bet on the biggest events, but not anymore. With the rise in power of the internet came the rise in power of online betting. Bookmakers such as Paddy Power seized the opportunity of offering odds to almost anyone in the world and started to set up shop online. It wasn't just high-street betting shops that made the leap either; brand new betting websites such as Betfair opened up to make their mark in the industry.
As popular as betting was before the internet, it is a now a huge industry thanks to it becoming so easy to partake in and readily available. With this popularity has come immense competition in the field, with literally hundreds of bookmakers now boasting online betting sites. This can make deciding on which bookie to bet with a difficult choice due to the sea of options, but the perk is the wide range of bookmaker sign-up offers that will be advertised to entice any new customer.
It's a huge and rather daunting arena for prospective bettors to enter into, so this guide is here to make everything as clear-cut as possible, so that you don't miss out on anything that's on offer.

General misconceptions about online betting
Online bookies need to be reviewed and commissioned by the nation's board of control to be given a license to offer their services online in the UK. So, whenever you see the Gambling Commission logo at the foot of the website, as well as licensing from a gaming or gambling authority, such as the MGA – Malta Gaming Authority – you can trust that it's safe to bet at the site and that the games will be randomised and fair.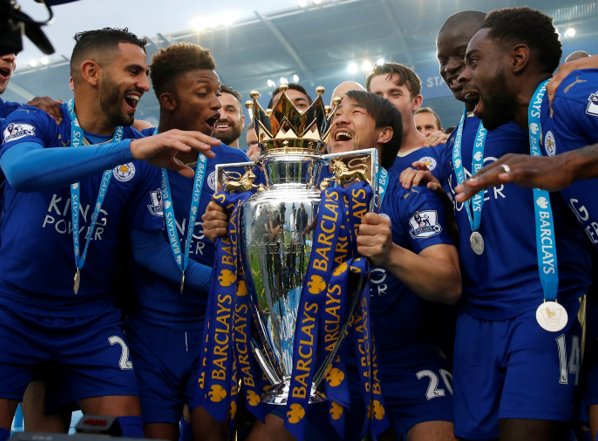 Leicester won the Premier League in 2016 after starting the season at 5000/1
Nowadays, online betting is a safe and enjoyable past time in which people who win money get the money. To make sure that you're one of these players, and that you don't get scammed by some of the few remaining bad sites, it's best to consult reviews.
To ensure that you're selecting a safe and fair website, use the trusted reviews of online betting sites. These reviews will clarify that the website is licensed, uses fair and randomised games, and keeps your information completely safe. To further ensure your safety, always make sure that you check the website's licensing, read the terms and conditions of all bonuses that you opt into, and check out the FAQ section for details on money deposits and withdrawals.
What can you bet on?
When it comes to betting online with bookmakers like Betfair and Paddy Power, the chances are that you'll be able to bet on something from your favourite sport. In fact, online betting markets have even expanded to cover non-sporting events, such as public-vote television shows like the X Factor or Love Island, awards ceremonies such as Sports Personality of the Year, and the results of political voting across the world.
Bettors can sink their punts into a huge range of markets within sporting events. Of course, there will be the standard outright winners of tournaments and games, but there are also markets for more intricate match details, like goalscorers. Take Football, for example; you can find markets for handicap betting, under-over betting on goals, goalscorers, assists, where players score from, corners, cards, to hit the woodwork, and many more. You can get free football tips for all matches in the major European leagues with Infogol.

You'll find markets for the finer events of almost all the major sports and sporting leagues, including Football, Rugby, Cricket, Ice Hockey, Basketball, American Football, Boxing, Mixed Martial Arts, Formula One Racing, Horse Racing, and Greyhound Racing.
[ TOP 3 SIGN UP OFFERS WIDGET ]
Types of bets
As an online bettor, you're not restricted to merely placing money on single outcome bets; you can make your bets even more valuable in accumulators and permutations.
Racing has a slightly different mode of betting to others. Backing a horse, greyhound, or driver to win with the each-way box ticked will enable you to win if they don't win but do finish in a placed position. You can also create a forecast, which involves selecting who will finish first and second. Tricasts allow you to do the same but with the first three places. You can get Timeform Tips for every British and Irish horse race.
Each-way bets can usually be placed in the outright winner markets of tournaments and competitions as well. As for betting selections, you can add many to your online betting slip to get enhanced odds based on the number of selections. However, to win an accumulator, all of the selections must win.
For some insurance with your multiple selection accumulator bets, you can turn to the permutations. These types of wagers allow the bettor to back all of the different combinations of the selections from doubles and up – which means that you only need one combination to come in to win back some money. These range from trixies – three selections resulting in four bets – all the way to goliaths – eight selections resulting in 247 bets.
[ BET TYPES EXPLAINED WIDGET ]
Choosing a betting website
The market is incredibly crowded and competitive, which means that there are many high-quality options to choose from such as Betfair and Paddy Power. The best advice would be to explore the bookmaker website before signing up and make sure that the online bookmaker offers the markets that you want to bet on. As well as this: make sure that the website is smooth and easy to use, that they have a mobile app for betting on the go and that their customer service is highly-rated in reviews.
If you want more information on the best online betting sites, consult the trusty bookmaker reviews. Or, if you want even more information on a certain site, feel free to message into their customer service via live chat or email as they'd be happy to help. If you would like a starting point here is a hub of our trusted betting partners and their sign up offers.

Know the bonuses on offer
Welcome bonuses often come in the form of a free bet or enhanced odds. The free bets often require you to deposit and bet a certain amount to then get the offer. Enhanced odds will be on offer with a maximum bet size.
The important thing is to read the terms and conditions first, to see what the limits are and if there are any wagering requirements to play through should your free bet or enhanced odds bet win. This is uncommon with online betting sites, but not unheard of.
It's always best to pick the bonus that suits you. Some are tied to big sporting events, which will appeal to fans of that sport. However, if you like the site but don't want the bonus for any reason, there is always a way to opt out.
When you have an account with online bookies such as Betfair and Paddy Power, you can usually make the most of promotions that the site puts on, which will sometimes involve deposit matches as free bets, or just plain and simple free bets.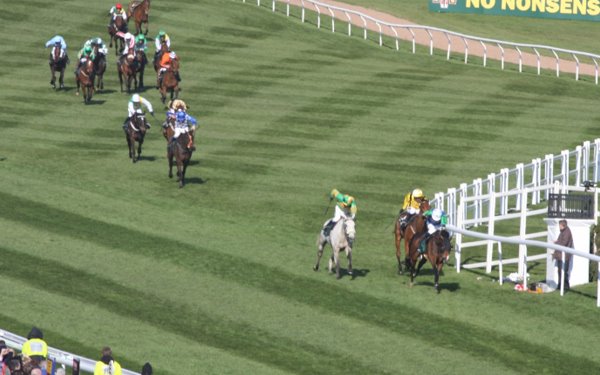 In big races, like the Grand National, check to see which bookies are paying out on extra places
[ TOP 3 BETTING OFFERS WIDGET ]
Making an account
Creating an online betting account at top online bookmakers like Betfair and Paddy Power is often a very quick and easy process. Most of the time, you simply enter your name, age, address, phone number or email, and press the big green sign-up button. After that, you'll enter payment information to get playable money into your account.
Sometimes, if you wish to withdraw large sums of money, the website will ask for verification of your identity. This usually entails you simply emailing in an image of some form of ID.
Moving money
This is, of course, one of the most important aspects of betting online. Before signing up for online bookmakers, make sure that they offer payment and withdrawal methods that suit you. You can usually find this information in the FAQ.
Most sites will offer the popular card payment methods and an eWallet service. Most of the time, there are upper and lower limits on how much can be deposited or withdrawn in any single transaction, with the minimum usually being around £5 or £10. Also, you should check if the website or transaction service incurs a fee for withdrawals or deposits.
Top tips for betting online
Bet on what you know and be sure to do your research on websites such as Timeform and Infogol into the event so that you bet while fully informed.
Always check the terms and conditions of any bonus that you fancy opting into.
Validate the quality of the customer service by checking bookmaker reviews before signing-up, as you wouldn't want to find yourself needing help and discovering that the customer service isn't up to scratch.