Rule 4 Explained
You may not be familiar with a Rule 4, or R4 - that is until it has been applied to your bet and you receive a lower payout amount than you were expecting.
Rule 4 is an industry wide deduction rule created for when there are non-runners in a horse/greyhound race after the final declarations have been made. This may also come into play on other markets where there are a set number of participants, and one or more are withdrawn.
Depending on the odds price of the horse(s) or dog(s) withdrawn from the race, the rule gives a tiered reduction to the amount you are paid out should your selection win.
In this article we will explain what rule 4 means with a full list of deductions.
[ BET TYPES EXPLAINED WIDGET ]
What is Rule 4?
Rule 4, or Rule 4(c) given its full title, is an agreed industry standard deduction strategy drafted in the Tattersalls Rule of Racing that governs all racing, which protects bookmakers in the case of non-runners.
If you take a price on a horse/greyhound in a race after the final declarations are made, and one or more of the others are then declared non-runners, the original price will no longer reflect your horse/greyhound's chance of winning the race. Your bookmaker will then reduce your pay-out should your selection win, with the reduction depending on the price of the withdrawn runner.
If the non-runner was an unlikely winner of the race, with odds of 20/1 for example, then no deductions will be made. However, should a more likely winner be withdrawn such as a 13/8 favourite, their non-runner status will have a bigger effect on the price of the rest of the field, therefore the shorter the price of the non-runner, the larger the Rule 4 deduction from any winnings. In the rare case that a strong favourite, for example at 1/6, is declared a non-runner, a deduction of 90% of winnings, or 90p in £1 may apply.
Rule 4 does not affect your rights to a stake refund on the withdrawn selection, or any subsequent non-runner prior to coming under starters orders.
Are there any exceptions to Rule 4?
There are some bookmakers which have done away with some of the lowest deductions, in particular the 5p rule.
An example is Ladbrokes, they dismissed the 5p reduction a long time ago.
Ante-post bets are an exception to Rule 4 deductions. Bets placed on an ante-post market will not be subject to a Rule 4 deductions regardless of any non-runners.
This is one of the main benefits of ante-post punting, however if you stake an ante-post bet and your selection does not take part in the event, your stake will not be refunded as a 'non-runner', it will be settled as a loss.
Some betting sites may also class a 10/1+ selection as an outsider with zero deduction and others go all the way up to 14/1.
[ TOP 3 SIGN UP OFFERS WIDGET ]
Where does the Rule 4 odds price come from?
The Rule 4 price will be dependent on the odds at which the non-runner was trading at the time of its withdrawal, and will be specific to the bookmaker you have placed your bet with. For example, two different bookmakers may have the horse priced differently when it is declared a non-runner, and your Rule 4 will be defined by the price listed with your chosen bookmaker.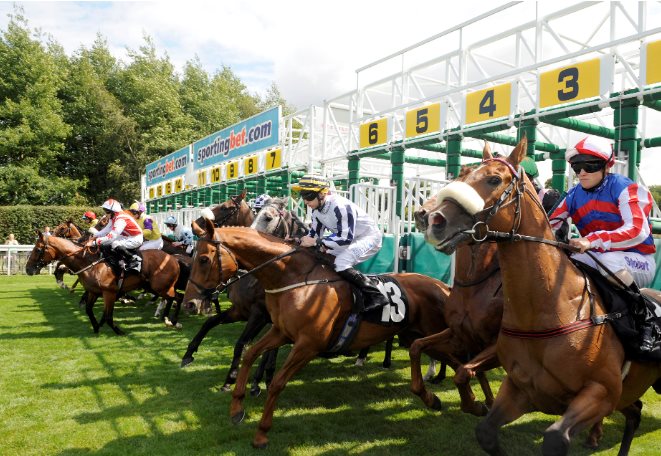 However, if you have placed a starting price bet this will not come into effect as the market will be reformed and the SP adjusted appropriately. If your selection is withdrawn after the starting price has been announced and before the market can be reformed, then the price will be adjusted accordingly.
This will not effects bets where a fixed price is taken after the market has been reformed. Winnings will only be deducted from wagers placed before reformed market prices are announced.
| | | |
| --- | --- | --- |
| Price at Withdrawal | Decimals | R4 Deduction |
| 1/9 or shorter | 1.11 or shorter | 90p |
| 2/11 to 2/17 | 1.18 to 1.12 | 85p |
| 1/4 to 1/5 | 1.25 to 1.20 | 80p |
| 3/10 to 2/7 | 1.30 to 1.29 | 75p |
| 2/5 to 1/3 | 1.40 to 1.33 | 70p |
| 8/15 to 4/9 | 1.53 to 1.45 | 65p |
| 8/13 to 4/7 | 1.62 to 1.57 | 60p |
| 4/5 to 4/6 | 1.80 to 1.66 | 55p |
| 20/21 to 5/6 | 1.95 to 1.83 | 50p |
| Evens to 6/5 | 2.00 to 2.20 | 45p |
| 5/4 to 6/4 | 2.25 to 2.50 | 40p |
| 8/5 to 7/4 | 2.60 to 2.75 | 35p |
| 9/5 to 9/4 | 2.80 to 3.25 | 30p |
| 12/5 to 3/1 | 3.40 to 4.00 | 25p |
| 16/5 to 4/1 | 4.20 to 5.00 | 20p |
| 9/2 to 11/2 | 5.50 to 6.50 | 15p |
| 6/1 to 9/1 | 7.00 to 10.00 | 10p |
| 10/1 to 14/1 | 11.00 to 15.00 | 5p |
| Over 14/1 | Over 15.00 | No deduction |
What happens if more than one selection is withdrawn?
If a selection is declared a non-runner the market will be reformed with new prices, and if more runners are subsequently withdrawn the market will be reformed again, and so on.
If a horse is declared a non-runner from a reformed market, the second Rule 4 deduction will be based on the reformed price, not the original one.
What is the maximum Rule 4 deduction?
If two or more runners are withdrawn, the maximum possible deduction is £0.90 or 90%.
Will I receive a reduced stake return with Rule 4?
Simple answer, no. Your full stake will be retuned whatever the level of reduction on any of your winnings.
What happens if my horse places with Rule 4?
If a horse is declared a non-runner and the field size is therefore reduced, the reformed market may offer a lower amount of places on each-way bets. If your bet was placed before the non-runner was declared and the market was reformed, you will still be entitled to the same number of places as the original market.
'Not to place' betting with Rule 4
As stated above, the number of places offered in the original market will remain the same if your bet was placed before the non-runner was announced and before a market is reformed.
If the number of places becomes equal or less than the number of horses remaining in the field, reverse Rule 4 will apply. This means your odds will lengthen as your bet now has less chance of winning. For example, if you place a 'not to place' bet in an eight-runner race paying three places and there is then a non-runner declared, there are now only seven horses but still three places on offer, therefore reducing the chance of your selection not being placed. Should your bet still win, your winnings will therefore be enhanced relative to the odds of the withdrawn horse with your chosen bookmaker.
[ TOP 3 HORSE RACING BETTING OFFERS WIDGET ]