Football Betting and Free Bets
There's no doubting that football is the most popular sport in the world, and it has a massive global following. Wherever a ball is being kicked competitively, the rapid growth of technology means that whether it's on TV or via the internet, action from practically every level of the sport can be observed in great detail.
Not only can we find a plethora of matches to watch from every corner of the globe, a whole industry has grown around providing the most intricate football data, with services such as Infogol offering statistical information for pretty much every element of play before, during and after matches.
Punters who love football aren't lacking for a wide variety of ways to bet on the sport, particularly online with bookmakers like Betfair and Paddy Power. However, with so many different markets available, it can sometimes be daunting, though you can get tips for all football matches in the major European leagues with Infogol.
With that in mind, let's take a look at some of the most popular football betting markets, with a few basic pointers for getting the most from each of them.

Full-time result
One of the simplest and most commonly placed football bets is that of the full-time result, also known as 1x2 betting, which is usually the first listing of odds for any match you'll see with an online bookmaker.
There are three simple options to back with full-time result or 1x2 betting:
Home win, also known as 1.
Draw, also known as x.
Away win, also known as 2.
It is important to note that any of these results must be achieved within the normal ninety minutes of play, plus any stoppage time, for the bet to be valid at the final whistle. Extra time and penalties don't count – you would instead choose the 'To qualify' market when betting on cup matches.
[ TOP 1 FOOTBALL SIGN UP OFFER WIDGET ]
Correct score
This is arguably one of the more difficult bets to win consistently, hence the attractive odds offered by bookmakers like Betfair and Paddy Power. The aim is to predict the exact final score of the match. The scores to choose from are usually listed in home, draw and away columns.
Typically, the higher the score, the higher the odds are, although the respective form of the competing teams will inevitably affect the odds ahead of a match.
Don't forget to ensure you've chosen the score the right way around. For example, 2-0 is for the home team, 0-2 is for the away team, while 2-2 for a draw is self-explanatory.
Both teams to score
This really is as simple as it sounds. Also known by the BTTS acronym, this kind of wager has punters betting on whether both teams will score or not during a match. So long as the correct outcome is achieved during the normal ninety minutes of play, the bet wins. The most basic version of this bet is usually accompanied by two choices: Yes or No.
Many bookmakers offer additional BTTS markets for most matches, such as both teams to score in the first half, or both teams to score in the second half. Increased odds are frequently offered for higher scoring games, with options such as both teams to score two or more goals. With any BTTS bet, so long as the 'Yes' or 'No' option backed is achieved at the final whistle of normal time, your bet is a winner.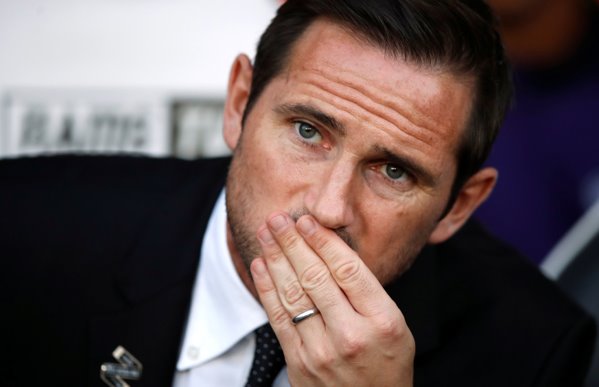 The wide range of markets available outside of goals and results can add tension and excitmeent to even the dullest encounter
Some bookmakers such as Betfair and Paddy Power also offer a combination of full-time result and BTTS markets. In this case, not only is it vital for both teams to score goals during the match, you must also correctly choose whether the result is a home win, draw, or away win, for your bet to succeed. This is often a popular choice in games where one team is long odds-on in the 1x2 market.
Over/Under goals
Another market in which goals matter, Over/Under doesn't usually require as precise predictions as the correct score market. What this simply implies is that the bettor is backing whether more or less than a certain number of goals will or won't be scored.
Many bookmakers often set 2.5 goals as the main line on offer in this market, however, others offer more extensive options for those looking to make more precise betting predictions, such as Over/Under 0.5, 1.5, and so on.
Using 2.5 as the most popular line at most bookmakers, a winning bet would be as follows:
Over 2.5 would need at least three goals to be scored during the normal ninety minutes, for the bet to win. If less than three goals are scored, the stake is lost.
Under 2.5 would need no more than two goals to be scored during the normal ninety minutes, for the bet to win. If three or more goals are scored, the stake is lost.
[ TOP 3 FOOTBALL BETTING OFFERS WIDGET ]
Goalscorer markets
These can incorporate a wide variety of options at different bookmakers, so it's always worth double checking to make sure the right choices are being made, before stakes are placed. However, the most common options usually revolve around selecting the first, last, or anytime goalscorers in a given match. You can get first and anytime goalscorer tips for all football matches in the major European leagues with Infogol. These bets work as follows:
First goalscorer – Choosing the first player to score a goal during the match.
Last goalscorer – Choosing the last player to score a goal during a match.
Anytime goalscorer – Backing a player to score at any time during a match.
With all three of these options, the goals must be scored by the chosen player during the normal ninety minutes of play, plus any stoppage time, for the bet to win. Extra time and penalty shootouts don't count towards a winning bet. These bets are best placed when the lineups are known, to ensure the goalscorer chosen is going to play the maximum number of minutes possible.
[ BET TYPES EXPLAINED WIDGET ]
Increasingly popular with a number of online bookmakers such as Betfair and Paddy Power, combining the aforementioned three options, are wincast and scorecast markets. These are combination bets which usually offer much higher odds, reflecting the increased difficulty of successful predictions, because the punter is combining their goalscorer bet with a full-time result or correct score prediction.
For example: To be successful with a wincast bet, you need to correctly predict the full-time result combined with a first goalscorer. Both must be correct for your bet to win. For a scorecast bet to be successful, the correct score must be selected, in tandem with the correct first goalscorer. Some bookmakers offer anytime versions of these bets, where the goalscorer element of the flutter is an anytime –rather than first- goalscorer.
Football betting tips
It goes without saying that just like any betting on any sport, knowledge is power. Familiarity with different teams, players and competitions is always helpful towards having more confidence when placing wagers. There's no such thing as guaranteed winners, but stronger knowledge usually leads to more successful betting outcomes.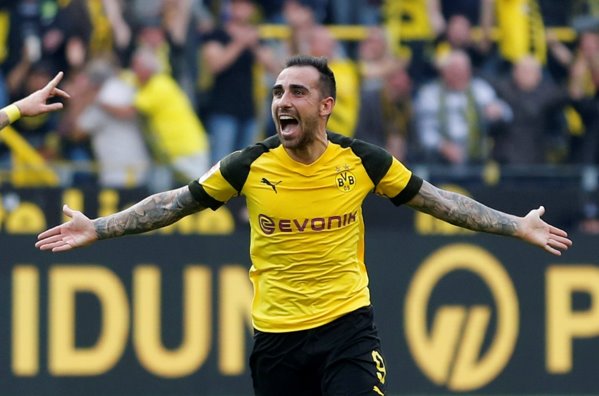 Get tips for all football matches in the major European leagues with Infogol
These days, bookmakers are often offering markets and odds for matches taking place in countries and competitions all around the world. While having a flutter on a third division match in Peru might sound quite exotic, without any prior knowledge of the teams and players there, unless you're extremely lucky, chances are you'll lose bets more often than not.
For that reason, it's always better to focus on leagues and competitions you're familiar with. In addition, it's helpful if you can easily access data and statistics for the teams or players you're betting on. With the help of football statistics websites like Infogol, it's easier than ever before to study the form of teams and individual players, before deciding who to back in any of the available markets. It's also worth considering using Expected Goals (xG), which measures the quality of chances that a team has conceded in previous matches.
You can get free football tips for all football matches in the major European leagues with Infogol.
[ TOP 3 SIGN UP OFFERS WIDGET ]