Asian Handicap Betting
With an ever-increasing number of betting markets available to modern football punters at bookmakers like Paddy Power and Betfair, there's now something for everyone. From the traditional 1-X-2, first goal scorer and correct score, bookmakers have added markets for things such as bookings, both teams to score and total number of corners.
With so much going on it's easy for gamblers to feel snowed under, preferring to stick to what they know and avoid taking a punt on something a bit different – even if it could land them a healthy profit. Most players have heard of handicap betting – giving the underdog a one-goal head-start and the favourite a goal deficit to make up – but have you heard of Asian handicap betting?
If not, it's certainly worth finding out about. Here's what you need to know about one of the industry's most exciting markets that continues to grow in popularity.
[ TOP 3 FOOTBALL BETTING OFFERS WIDGET ]
Handicap betting carries the risk of a draw
Handicap betting is beautiful in its simplicity. Team A are hot favourites at home to beat Team B. We all know it's going to happen and probably quite comfortably too. However, it usually means that the favourites are a restrictive price, and offer little value.
Handicap betting helps make up the difference by giving the favourites a one-goal deficit to make up. For example, if you place a handicap bet on bet Team A -1 (minus one) and the final score reads Team A 4 – 0 Team B, the bet will return as a winner, as Team A have overcome the deficit and scored three more. Sadly, it's not always as straightforward as that.
If you back Team A to win -1 and the final score reads 1-0, your bet is a loser. You've correctly picked who will win the match, but you lose your stake because they didn't win by enough goals. A winning team, but a losing bet due to the draw – with the handicap result ending 0-0.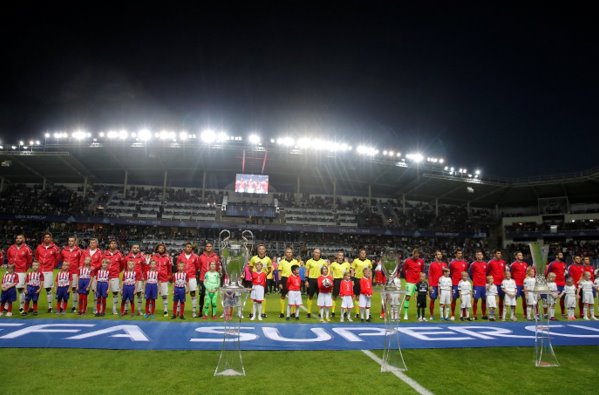 By hypothetically adding or subtracting .5 to a score with Asian handicaps, you can nullify the chances of a draw
Stakes back if you finish level
Asian handicaps takes draws out of the equation. Take a look at the markets attached to most major football matches and if your bookie of choice deals in Asian handicaps, you'll see margins such as -1.5, -2.25, +3.75 – aggregates which can't be levelled up.
If you back Team A in the -1.5 handicap, and they win 2-0 it would read 0.5 – 0 on the Asian handicap. In the same market, if you back Team B +2.5 and they lose 2-0, you would be a winner, as the Asian handicap would read 2-2.5.
You may find with some bookmakers, they don't offer the decimal point – for example, they'll give -2 goals or +2 goals. If there is indeed a draw, all stakes will instead be returned.
That gifts backers a bit of a safety net, allowing them to wage higher stakes knowing there's less chance of them losing compared to those who play the Handicap betting. Let's use a Premier League fixture involving Chelsea and Manchester City at Stamford Bridge as an example.
[ BET TYPES EXPLAINED WIDGET ]
If you back Chelsea -1 on the regular handicap and the result is Chelsea 1-0 Man City, your cash falls between the cracks and into the bookmaker's till. Back the same bet on the Asian handicap and your stake will be refunded back into your account, and if you backed -0.5, you would be a winner.
Not nearly as complicated as it looks
Alongside this, there's also split handicaps, which offer you two permutations. For instance, if you were to back Chelsea -1.0 and -1.5, your stake is split evenly between two selections, meaning you have a greater chance of getting a return. A 1-0 win for Chelsea would see you lose the 1.5 part of your bet, but have the other refunded, whilst a 2-0 win would see both bets win.
There's also a +0 option, which is like the traditional 'Draw No Bet' market. For example, if you fancied Man City, but weren't overly confident, a bet in this market would give you some insurance, as a 0-0 draw would return your stake, and a 1-0 win would make the bet a winner.
Punters don't like losing, and there's nothing worse than being undone by a draw. As such, the Asian handicaps are a good way to go. And remember, you can get free football tips for all matches in the top European leagues with Infogol.

[ TOP 3 FOOTBALL SIGN UP OFFERS WIDGET ]