A guide to BTTS betting
Punters can often feel overwhelmed when looking at markets to bet on when they decide to have a flutter on the football. What is the best bet to make and what maximises the chances of enjoyment, as well as a tidy return, are questions that punters ask themselves before placing their particular bet. It's true, there are no shortages of markets to bet on at Betfair and Paddy Power and the range of categories available can have you in two minds about what to do.
There's no doubt that the increase in markets gives football even more appeal and caters for just about any bet a punter wishes to make. There are times though when a simplified, straightforward bet is all that is required. It doesn't get more black and white than the BTTS bet and this revolutionary market provides punters with an incredibly simple choice. You can get all of Infogol's predictions for upcoming matches.
[ TOP 3 FOOTBALL BETTING OFFERS WIDGET ]
BTTS explained
BTTS stands for both teams to score and it is as uncomplicated as the title suggests. All punters have to do is decide whether they think the teams coming up against each other both have a goal in them. If you don't think both teams will score, you can opt for no and the odds won't change much either as they never stray too far from the evens mark.
BTTS and its surge in popularity
Making picks on the Friday night before the weekend's football gets underway is a favourite pastime for punters with endless opportunity and reward just a few shrewd punts away. Picking a winner out of a game between Man City and West Brom is easy, but the joy is sometimes taken out when faced with having to call fixtures like West Ham vs Burnley or Watford vs Everton. Making the right decisions on a winner or loser in fixtures as tight and closely contested as these ones has the potential to scupper your run of picks.
[ BET TYPES EXPLAINED WIDGET ]
With the BTTS market, you can instead just opt for whether there will be goals from both sides or not. This takes away the hassle of trying to call a mid-table showdown with no obvious winners presenting themselves from the start, though you can get analyst verdicts for all football matches in the major European leagues with Infogol.
If Andy Carroll pops up at the far post in the 90th minute to win the game 2-1 for the Hammers against Burnley, it won't leave you in despair after potentially calling a draw if you instead chose a BTTS option that they would both score. The bet would be won as soon as both teams had scored and that means punters can walk away with their winnings long before the final whistle is blown. Early goals from both teams relieve the pressure on a bet when you choose BTTS because it doesn't have you sweating up until the referee calls time at the end of the 90 minutes.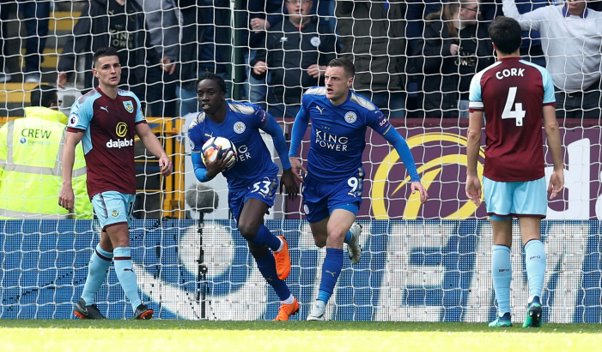 In the 2017/18 Premier League Season, both teams scored in 24 of Leicester's 38 games. At 63%, this was the highest BTTS rate of any Premier League team
Making a BTTS bet is also a great way to get the most out of a neutral fixture when your team isn't playing. If you're going to be watching the Champions League final and are rueing the fact your team isn't there, then this is a fun way to still enjoy the game.
This market provides you with the chance to appreciate all the best players in the world playing the beautiful game the way it is meant to be. It will guarantee a great night out watching any game even if those around you are perplexed at the sight of you celebrating goals from either side.
[ TOP 1 FOOTBALL BETTING OFFER WIDGET ]
Mastering the BTTS strategy
BTTS may be a simpler way of betting but like any other good bets made, it also requires a bit of research, using sites such as Infogol. If two teams are coming up against each other that leak goals, it is very likely that both teams will score by virtue of the fact that the defences are renowned for being poor. On the other hand, if Chelsea are coming up against Stoke at Stamford Bridge then you know it will be a tough fixture for Stoke, with the Potters unlikely to breach the Chelsea defence. That's when it becomes wise to bet on both teams not to score.
Punters need to base their decision on who is playing, where they are playing and how many goals they have conceded up until that point of the season. It's also worth considering using Expected Goals (xG), which measures the quality of chances that a team has conceded in previous matches, as used by Infogol.
BTTS does differ from the total match goals market. If you take a punt on there being over 2.5 goals in a game between Man United and Tottenham and the Red Devils end up winning 3-0, you will win your bet even though Man United have scored all the goals. In the BTTS market, you need both teams to score in order to win your bet.

Scouring the upcoming fixture list for any potential high or low scoring games across the continent can help turn a neat profit. Once you've done that, then adding a few BTTS punts to an accumulator will increase the odds.
Scoring with BTTS
The simplicity of this market makes it extremely popular and gives punters a chance to put a lot of matches in the bet without taking too much of a risk by doing so. When you back both teams to score, all you need is for both teams to avoid a nil scoreline and that means 1-1 scorelines are just useful as 5-5 results.
[ TOP 3 FOOTBALL SIGN UP OFFERS WIDGET ]