HORSE RACING FIXTURES AND RESULTS
Not Started
Starting Soon
In-Play
Result

HORSE RACING FEATURE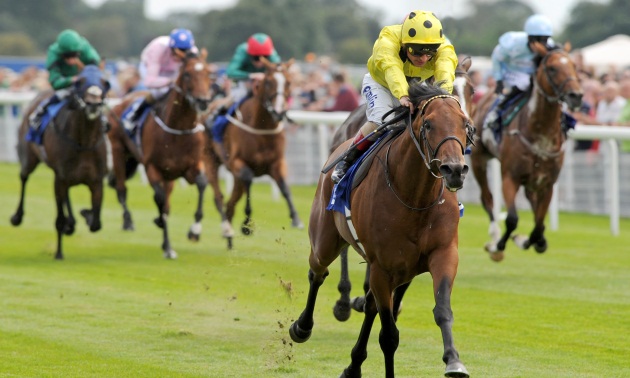 Prix de l'Arc de Triomphe 2016: Mixed messages for highly-rated Postponed
Nic Doggett looks at how horses with a master rating of 130 or higher have fared in recent renewals of the Prix de l'Arc de Triomphe.
The number 130, as it goes, is not a particularly interesting one. A quick Google search – formerly known as general knowledge – reveals that the number's greatest claims to fame are: the number of days it took American cyclist Amanda Coker to surpass Billie Fleming's 1938 record of 29,603.7 miles ridden in a year; the number of hours per week Yahoo CEO Marissa Mayer claimed to work when CEO of Google; and the number of the bus route from Manchester to Macclesfield.
However, when it comes to Timeform ratings, the number is pretty significant. Horses with a master rating of 130 and above are deemed to be 'Top Class' and there aren't many which can claim that moniker. Indeed, at the time of writing, only eight horses (out of the thousands in training) are rated 130 or higher. Four are American, two are British, and one is Japanese. However, only one is heading for Sunday's Prix de l'Arc de Triomphe at Chantilly: Postponed.
Postponed is a veritable winning machine, having won five times in thirteen starts for Luca Cumani, as well as four subsequent starts in 2016 for new trainer Roger Varian. His master rating of 132 has been attained thanks to career-best efforts when winning the Dubai Sheema Classic (by two lengths from Duramente) at Meydan in March and when completing a six-timer in the Juddmonte International Stakes at York last time by one and a quarter lengths from Highland Reel, travelling well to lead three furlongs out and keeping on well despite hanging right late on.
View