HORSE RACING FIXTURES AND RESULTS
Not Started
Starting Soon
In-Play
Result

HORSE RACING FEATURE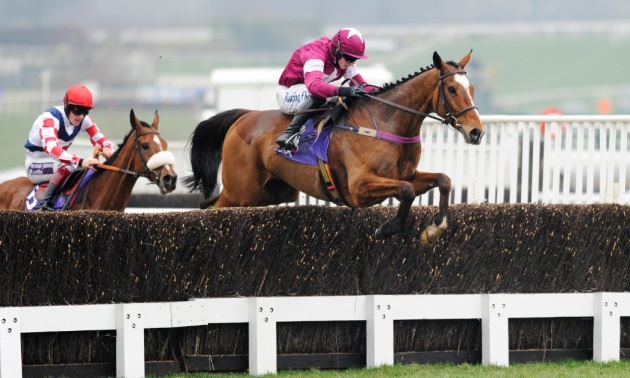 Cheltenham and Aintree preview: Elliott on a Gigginstown Roll
Ahead of the return of Cheltenham and Aintree, Nic Doggett steps into Jamie Lynch's shoes and looks at Gigginstown Stud's decision to part ways with eleven-time Irish champion trainer Willie Mullins.
Manchester, in something of a role-reversal, was chosen ahead of London as the location for the first parade to celebrate the record-breaking achievements of Great Britain's Olympic and Paralympic stars in Rio this summer. A BBC news report suggested that more than 150,000 people braved the clichéd rain to line the parade route on Monday, sporting gold hats and waving flags. The article also confusingly explained that the procession started at the Museum of Science and Industry and ended in Albert Square. The thought of Deidre Barlow leading Dot Cotton in a 200-mile conga is almost too much to comprehend, however there are several actors who have flitted across the soap Maginot Line in the past, including Michelle Collins who almost literally swapped the Queen Vic for The Rovers when becoming landlady of the last-named establishment in 2011.
It may not be quite the same, but the big National Hunt news of the past month has been the relocation of the various Gigginstown Stud-owned horses from Willie Mullins. Clearly it takes a confident man to remove horses from the eleven-time Irish champion trainer, however anyone who has eaten a €5 garlic and cheese flatbread on a Ryanair flight will be well aware that Michael O'Leary, owner of both Ryanair and Gigginstown, is certainly brave. More so if he also eats said item.
While the official explanation of increased training fees has been undermined by suggestions of a clash of personalities, it's important to remember the increasingly influential safety net of moving such a large number of quality horses: Gordon Elliott.
View