HORSE RACING FIXTURES AND RESULTS
Not Started
Starting Soon
In-Play
Result

HORSE RACING FEATURE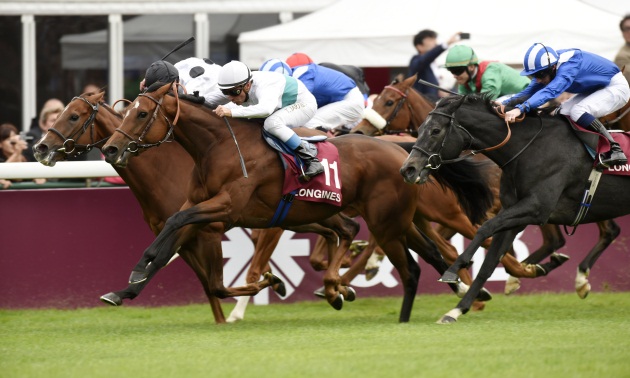 Jamie Lynch: Blitz and Glamour in Paris
The cream of European thoroughbreds head to Chantilly this weekend, and while most are household names, there is one possible exception. In conversation with the trainer, Jamie Lynch tells the transforming tale of the most improved horse in Britain this year.
Call it a turning point or a tipping point, but every top horse has one. Subtle or stark, mind or body, trip or tactics, a win or a loss, whatever the catalyst there's always a pivotal point, a make-or-break moment, as much heard as seen with a gentle click of a key in a lock to the door of an epiphany, for the horse themselves or its management team.
It happens to the greatest. It happened to the greatest. For Frankel, or pointedly for Sir Henry Cecil and, moreover, Tom Queally, the game-changer to correct the course of an unsinkable ship came the race after the Guineas, at Royal Ascot, where Frankel was frankly asked the impossible in chasing down his pacemaker so far out and so quickly, a valuable lesson learnt, as from that point forth the pacemakers and horse-makers acted in perfect harmony, to make the perfect horse.
For his brother, the turning point was even more tactical, even more tangible and even more transformative, Noble Mission turning from Cringer into Battle Cat for the focus of front running. In Timeform terms, Noble Mission improved around a stone for the positive tactics, engendering a positive new attitude and bringing a positive string of results, all the way to an all-the-way win in the 2014 Champion Stakes.
View