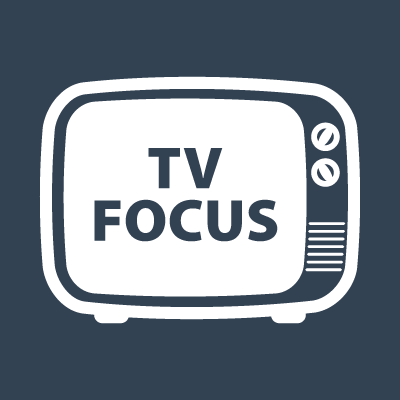 ST LEGER FESTIVAL: OVER 24 POINTS PROFIT LAST WEEK!
Click on 'Year 1' at the bottom for a complete record of all bets
---
EXPERT ITV ANALYSIS: A NEW ERA FOR TV FOCUS
The biggest meetings demand the best analysis. Get the expert Timeform view on the big races with TV Focus.
Since 2014 TV Focus has been provided by the expert Timeform Jury, drawing on the skills and knowledge of our entire team of race reporters and handicappers, who scrutinise every race run in Britain and Ireland, every day. However, we understand that some of our customers are unable to keep up with the Jury on a daily basis, and many punters enjoy attacking the major meetings.
So, TV Focus gives you the Jury's views on the best races on the biggest days exclusively online at timeform.com, underpinned by the Jury's mission to seek value in the betting markets, as the best route to long-term profitable punting. Having let the success of TV Focus be judged on SPs for nearly 10 years, and left customers to find their own optimal prices, we're now going further, to lead you directly on the quest to beat the bookies, finding the best prices available for you on the evening before racing. The best verdict on the ITV racing is now live at five too!
---
What's included?
TV Focus is much more than a list of the best ITV bets. It includes reasoned explanation and a staking plan for each selection, accounting for all key contenders in the races and an assessment of the value in the betting markets, adding what price to take and with whom, when a bet is advised. Click on What's TV Focus? at the foot of the page for a detailed past example.
Detailed assessment of every race broadcast on ITV Racing and written rationale for every selection
Points-based staking plan on a scale reflecting the relative strength of the bet 'at the prices'
Advised prices based on fair availability at time of publication, with all major bookmakers in the firing line!
More than just win only! We seek preferable each-way terms from the big firms where applicable and investigate alternative markets from time to time.
Occasional bonus races added on an ad-hoc basis, on the ITV cards but not broadcast.
Complete record of all bets published.
---
When can I buy it?
You can get TV Focus here every Friday at 5pm (was 6pm), and at the same time the night before racing during major festivals and the Sky Bet Sunday Series. *Please note, TV Focus will not be covering The Racing League broadcasts in 2023.
How much does it cost?
New improved TV Focus is just £7.50 per issue from Thu 13th July 2023 (£5 since 2014). We're confident that the best verdict on the ITV racing is even better. What's more, look out for a 'No Win No Fee*' money-back guarantee when you buy for the big summer festivals in advance this year, in our promotional bundles for Newmarket July, Glorious Goodwood and the York Ebor meeting. Buy the bundles right here, check the T&Cs below and look out for more offers in future.
How is it performing?
The new era for TV focus began on Sat 8th July 2023. A complete record of all bets advised, including full profit & loss is available right here, at the bottom of the page. Just click on 'Year 1' to download. TV Focus returned healthy net profits (to SP!) from April to June. And the SP era closed out with 14/1 winner Audience, obliging at Newmarket.
TV FOCUS TASTER
What can you expect to find in the articles? Here's a great example from the Summer Hurdle at Market Rasen in July. Get a similar write-up for every live ITV race in TV Focus.
"2.40 1 pt ew – 16 Too Friendly 9/1 with bet365 and William Hill and 8/1 generally (all 4 places, Skybet 5 places)
...Too Friendly made his handicap breakthrough under a more positive ride than usual in a lower-class, small-field affair at Fakenham, and he again went with bundles of zest at Cartmel next time, quickening clear probably further out than ideal yet worn down only near the end of the lengthy run from the last by a progressive Irish raider. There are several of these who've got on with it in the past, suggesting Too Friendly may find himself in pole position tracking the likely strong pace before delivering his turn of pace late on. Market Rasen's hurdle run-in can be a long way home itself but there are few finer judges of tactics than Harry Cobden, who is riding Too Friendly for the first time in his bid to improve on an already noteworthy record when riding for James Owen of two winners and four placings from just seven rides."
Unibet Zero% Mission Summer Handicap Hurdle, Market Rasen, Sat 22 Jul 2023
What happened? Individual runner report written after race reads:
"Capped a fine handful of runs for his yard by landing the biggest hurdling pot in the British summer calendar, paying a compliment - as indeed did the runner-up - to Fiveonefive from Cartmel but also seen to fuller effect here, courtesy of a later delivery under a jockey kicking off a big-race double with rides stark in contrast yet alike in skill and tactical understanding; tracked pace on inner, loomed up 2 out, quickened to lead approaching final 100 yds, ran on; he probably isn't done with yet this summer."
TOO FRIENDLY WON 9/1 (11/2 SP)
TV Focus Profit and Record of Bets to Date
Total Return (to 18/09/2023)
25.69 POINTS PROFIT
From a stake of 154 points
16.68% profit on stakes
Every bet placed since the new era of TV Focus began (8th July 2023)
2023
Please note: Rule 4 deductions are applied against winners' advised prices where applicable in the record above, based on the official Tattersalls deduction table, against prices available in the market as published on Oddschecker.com, at time of publication (5pm), where horses are subsequently withdrawn from the race and declared non-runners.