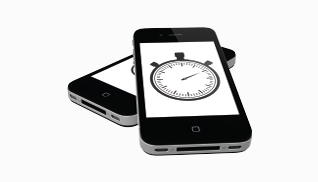 New subscription period covering October to January now available.
Price
£100 per subscription period/archive
Please ensure you are happy with the sample data and coverage provided before purchasing as refunds will not be given once a file has been requested.
Availability
Files (in .xlsx format only) are available for immediate download. Once purchased, each file can be downloaded repeatedly by the same account holder, after each day's racing has been added, for example. This can be done either from this page or from the My Transactions page of your account.
Flat edition
This free sample meeting is the template for our usual coverage and includes a description of the data fields.
Current file updated most days, with meetings added usually within two working days of taking place.
At the end of each subscription period the current file becomes an archive and a new subscription becomes available.
Coverage
The files offer times taken manually by Timeform analysts and are not those which are made available by commercial timing companies. We include all races for which we consider reliable timings can be compiled. This typically means the current subscriptions will cover
every all-weather meeting in Britain and Ireland.
the majority of Flat turf meetings, though the configuration of certain courses means they are rarely, if ever, covered. In particular, coverage of Irish turf racing is limited.
Data is presented 'as is' and there is no guarantee, implied or otherwise, that any specific meeting has been (or will be) covered.
Archive files
In addition to the notes about current coverage, please note the following.
Archives cover the periods described in the product title.
Coverage of Dundalk was added to AW coverage in January 2015.
Coverage of selected turf races began in March 2015.
Sectional upgrades were introduced in November 2015 and do not feature in earlier archive files.
Coverage of Newcastle was included in AW coverage in October 2016. Some meetings from earlier in the year were then added retrospectively.
'Actual' race distances, reflecting rail movements, were added in November 2016.
Jumps sectionals were available for the period November 2015 to June 2017. Coverage of jumps racing has been discontinued. (Customers who purchased those products can still access the files from their transaction history.)
There was no coverage between 21/03/20 and 31/05/20 due to the suspension of horse racing in Britain and Ireland. The subscription period was extended by two months to recognise this.
Data only
This information is supplied without commentary or interpretation. For further information on sectional times read Sectional Timing: an introduction by Timeform, a guide to our Sectional Flag and Simon Rowlands' Q&A from 2014 - part one and part two.
Technical
Information is copyright and is supplied solely for private individual use and may not be shared or republished in any form without specific written permission. As with all Timeform products, every care is taken in the preparation of the data but prospective customers are advised to consult our full terms of use.