Sectional-timing analysis considers how an overall time was achieved, and not just what that overall time was, by using times for sections of the race along the way. Some of these sectional times are provided electronically, but Timeform augments these extensively with times taken from video analysis and live at the course.
As explained in the free-to-download booklet "Sectional Timing: An Introduction by Timeform", the difference between a horse's relative speed in a sectional and the par for that course and distance can be used to upgrade the performance.
Horses which run close to efficiently, or totally efficiently, get little or no upgrade to the ability implied by their overall time. But horses which run inefficiently will get marked up greater or lesser amounts according to the degree to which they differed from par.
This process has identified some superior performers long before it became more widely appreciated: horses such as Limato, Golden Horn and Western Hymn. But it applies every bit as much to run-of-the-mill racing, in which a horse apparently finishing quickly or slowly may be doing notably well or being flattered within the context of the race.
Visual race-reading has long sought to identify such horses. Sectional-timing analysis not only formalises this approach in a way which leaves little room for ambiguity, it quantifies the degree to which a horse has been assisted or inconvenienced by the run of a race, so that meaningful conclusions can be carried forward with confidence.
The Sectional Flag is attributed to a select number of horses which have been identified, through sectionals, as of particular interest. Over and above having shaped better than the result in a recent race, such horses are likely to have sectional ratings (their timefigure upgraded as a result of sectionals) which suggest they are potential winners in the future.
In addition, a degree of subjective filtering is undertaken, so that a horse with a stand-out sectional is not automatically put forward if, for instance, it has proved itself to be an unreliable proposition who often flatters to deceive.
The upshot is a unique list of horses whose merit may well be underappreciated by the public, due to information of which they may even be unaware, and from which the sectional flag is prompted.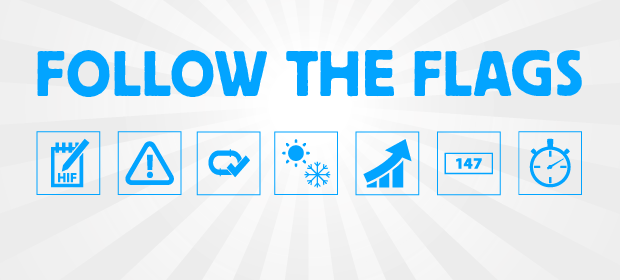 Flags and ratings are exclusively available in Timeform Race Cards and Race Passes.