Handicap Betting
Handicap betting, which can include line betting, Asian handicap, the spread, and points betting, is available across a wide range of sports and is sometimes more popular than typical match betting as it offers the punter a more competitive market to place a bet on. Bookmakers like Betfair and Paddy Power will give one of the selections a head start before the match has even begun. This means that the winner of the handicap market can sometimes produce a different result to the outright outcome.
It is very important to consider what you feel the exact result is going to be in a match or race before deciding which side of the handicap you want to back. For example, if Team A are the strong favourites to win a football match, their opponents, Team B, may receive a two-goal start. If you feel the contest is going to be close, you may want to take Team B at +2. With this selection, you will have a number of outcomes in your favour, Team B winning outright, the draw and Team A winning by just one goal. All other results will result in a losing bet.
Below you will find a look at some of the forms of handicap betting...
[ TOP 1 FOOTBALL BETTING OFFER WIDGET ]
Handicap match betting
In handicap match betting there are three possible outcomes which you can bet on. Using Team A vs Team B as the example again, the selections are Team A, Draw and Team B. Here is how bookmakers like Betfair and Paddy Power will present the selections to you on their site using mythical odds:-
Team A (-2) 10/11
Tie 3/1
Team B (+2) 2/1
If the above match finishes with team A winning by exactly two goals, the handicap market will be a tie or draw. In order for you to win with Team A on the handicap, they will need to win by more than two goals, therefore, scorelines such as 3-0, 4-1 and 5-2 will all be in your favour. Team B with the two-goal start just requires your team not to lose by two or more goals. Using football statistics websites such as Infogol can help you to get as much of an understanding about a team as possible, before you conclude what bet is best.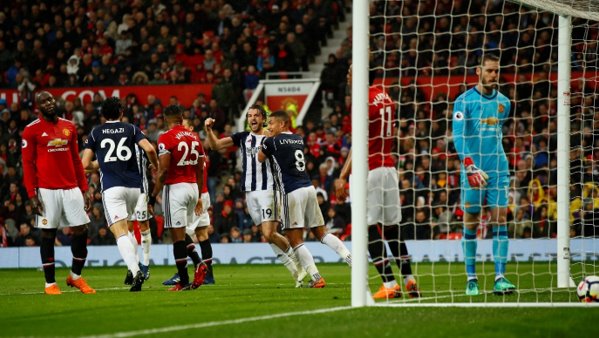 Handicap markets enable you to get behind the underdog, at less risk
Just like any market, the odds on the handicap match betting will be set by the bookmaker but the prices may change depending on how much money is staked on one side of the market. Some bookmakers will even update their betting during the game. Do bear in mind, though, that the handicap terms may change in the live betting depending on the current score of the game.
For those who are who only interested in betting on the first half of a game, you may find a market which covers the first 45 minutes of a football match. The head start given to the outsider here tends to be minimal as there is not much time for the favourite to make up this ground in one half of a game.


No-draw handicap betting
If you are simply looking for a bet where there can be only two possible outcomes in a game, the no-draw handicap market will be for you. In order to eliminate a tie, bookmakers like Betfair and Paddy Power will use 0.5 in their handicap mark. For example, in a game where Team A are the favourites to defeat Team B, this is how they may offer betting on this market.
Team A (-2.5) 11/10
Team B (+2.5) 4/6
With the above example, if the scoreline finishes 3-0 in favour of Team A, then they would be the winning team in the handicap market. If the game ends 3-1 to Team A, Team B would win the handicap market as the revised score would be 3-3.5.
[ TOP 3 FOOTBALL BETTING OFFERS WIDGET ]
The no draw handicap market is also popular in the total points betting across a number of sports, in particular in rugby league and rugby union. The bookmaker will set a mark, for example, of 38.5, and you then decide if you want to bet under or over on this spread. If you backed over and it ends 30-10, you are a winner.
Handicap league betting
Many bookmakers offer handicap league betting at the start of a new season across a wide range of sports. Just like in handicap match betting, this is done to give every team an equal chance of winning in order to create a competitive betting market. In the handicap league betting, the favourite – Manchester City in the Premier League for example - will start off scratch and then the teams which are forecast to finish below them will receive a head start. Once the season is complete, the head start will be added to the league table and the winner will be the team with the most points. Here is an example with a 10 team league.
Team A (Scr)
Team B (+2)
Team C (+4)
Team D (+6)
Team E (+8)
Team F (+10)
Team G (+12)
Team H (+14)
Team I (+16)
Team J (+18)
All of the above will be the same price to win in the handicap market as, in theory, they should have an equal chance of finishing top. If you feel the bookmaker has underestimated a team's chances though, you will want to back them in this market. If more than one team finishes on the same number of points, dead-heat rules apply.
[ BET TYPES EXPLAINED WIDGET ]
Asian handicap betting
As the name suggests, this form of handicap betting gets its name from its popularity in Asia. Just like with the no-draw handicap market, there can be no tie on the Asian handicap, which is what makes it so appealing to many people.
In the Asian handicap, there are sometimes two numbers quoted. Team A may be -1 and -1.5. If Team A win by two goals or more, you will win on this selection. If Team A only wins by one goal though, you receive half of your stake back as your whole stake is split over the two bets. This form of handicap betting offers you an insurance as you are effectively betting on Team A -1.5 but if you fall short with the team winning by just one goal, you at least get half your stake back rather than losing all of it.

[ TOP 3 SIGN UP OFFERS WIDGET ]