Through our Trainer Uplift flag, Timeform aims to make the equation less subjective and more scientific.
As explained in the Trainer Form summary, Timeform now process a vast amount of digital data in our unique measurement of how well – or not as the case may be – a stable is performing at any given time, and that index is the foundation for the Trainer Uplift calculation.

When a horse switches to a trainer who, at that time, has a significantly higher ranking on the Timeform scale than the one it has left, then it qualifies as a Trainer Uplift.
Smith on the up
The Trainer Uplift flag was triggered ahead of Persian Herald's first start for Sue Smith, at Southwell in January.
Neil King had actually done very well with a tricky customer in getting Persian Herald to win three times earlier in the winter, but at the time of transfer Sue Smith had a much better Timeform trainer rating, and the horse duly reaped the benefit as he immediately improved his form to win at odds of 8/1.
The same goes for jockeys. At Timeform we measure the performance of riders using an identical methodology to that by which we assess trainers. Timeform jockey ratings compare the riding population by the regularity with which they get horses running to form or better, expressed as lbs +/- the average rider. This method, unique to Timeform, is, we feel, a truer barometer of a jockey's skill than tallies and strike rates, which only account for wins.
Dougie makes an impact
Like the Trainer Uplifts, the jockey equivalent is activated when the engaged rider has a notably higher ranking than those who've partnered the horse on its most recent starts.
Dougie Costello, for instance, represented a Jockey Uplift when he got aboard Billy Cuckoo for the first time in December, and the impact was instant, the horse making all at 12/1 under a perfectly-judged ride.
Trainers and jockeys make a difference. Quantifying just how much of a difference a new trainer, or a new jockey, will make isn't an exact science, but the time has come for a more scientific and statistical approach to process, which is precisely what the Timeform Uplifts do. The Uplifts, as with all the Timeform flags, pull out the most meaningful conclusions, presented in simple symbol format, with the aim of giving you an extra edge when it comes to betting.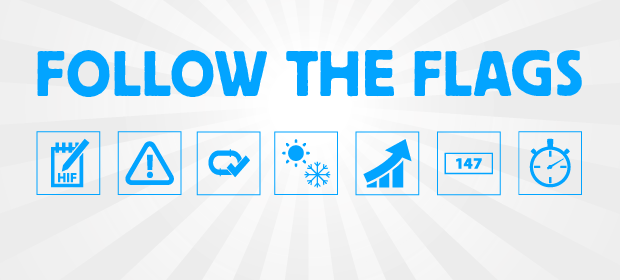 Flags and ratings are exclusively available in Timeform Race Cards and Race Passes.