The traditional means of measuring how well a stable is performing has generally been restricted to a rather crude evaluation of the recent basic stats: [trainer] has had 'X' number of winners and 'Y' number of places from their last 'Z' runners. However, that presents a black-and-white picture when there's now, we feel, a full-colour picture available, through the revolutionary Timeform Trainer Rankings.
Unique to Timeform, our brand of trainer form incorporates Timeform ratings to calculate exactly how each stable representative performs against expectation (with various adjustments for context), making for a deeper and more accurate statistical interpretation. The data for each yard is then collated and compared to the wider trainer population, expressed as +/- lbs against the average.
Hot or Cold?
Updated daily, the trainers at the top of the rankings are flagged up and, just as importantly, so too are those determined to be out of form, towards the bottom of the scale. The 'sun' logo, appearing next to the trainer's name on the Timeform racecard, denotes an in-form – or hot – stable, while the 'snow-flake' symbol designates a 'cold' yard, one whose qualifying runners are collectively underperforming at that time.
The trainers on a roll, firing in the winners, are easily identifiable by all, but the edge comes in pinpointing the in-form stables that are perhaps under the radar, whose horses are hitting their ratings mark a high percentage of that particular time, which is where Timeform's version of trainer form comes into its own. So look out for the suns and snow-flakes on a racecard, as behind those simple symbols is an array of sophisticated algorithms that take trainer analysis to a new level.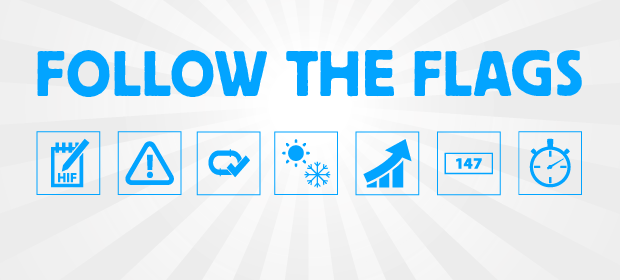 Flags and ratings are exclusively available in Timeform Race Cards and Race Passes.