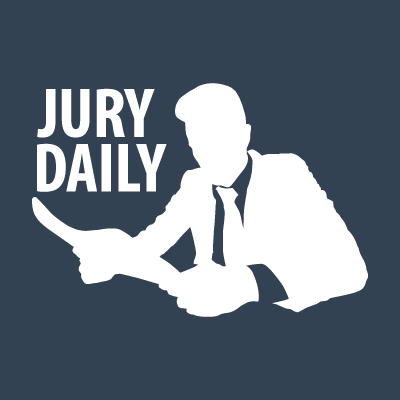 NO BET - THURSDAY 30 MARCH
12 PROFITABLE YEARS & BACK ON TRIAL
The Timeform Jury is our long-established tipping subscription service, renowned for delivering long-term profits. After 12 profitable years as a telephone subscription service the Jury is back after a short break, exclusively online, for an ongoing trial period, under the Jury Daily banner. Visit the Jury homepage for more information and a complete record of all bets ever advised. It's the best verdict on the day's racing!
What's the new format?
Advice from the Jury, including the day's selections will be released online at 11:15am every day there is UK racing – available to purchase right here as a paywall article, until shortly before the first selection is due to run.
Inside the article you will find an audio file, containing detailed rationale for the day's bets, much like the telephone messages previously recorded on the main service, and an enhancement to previous incarnations of Jury Daily. Simply press Play to listen. The selections will also be included in writing.
If the only recommended bet is a non-runner we'll automatically return the credit (where a £5 fee has been paid) to your account by the end of the next working day and a no bet message will appear here on days when there is no selection. As a further enhancement to the service an audio file will be recorded on no bet days, providing detail on the Jury's considerations and published free of charge.
Here's an example of what you'll see within in article, taken from Sun 8 Jan 2023.
"1pt 1 Dark Trooper 3.00 Southwell
10/3 general, 7/2 with Bet365 and a couple of smaller firms"
Access with Race Passes
The new Jury Daily is also available as a free addition to all timed subscription purchasers of Timeform Race Passes, our ultimate form guide, throughout the trial period. Subscriptions are available on a casual basis for 1,3,7 and 28 days, with prices ranging from £10 to £50. However, subscribe to Race Passes by recurring monthly payment via PayPal (cancellable at any time) and you'll pay just £30 per month. This represents a substantial discount on previous monthly Jury telephone subscriptions (at least £99) and presents a particularly favourable option for both new and former subscribers alike to try out the new Jury – for longer and for less.
What else is available?
Find more information on Race Passes here, subscribe now here and visit the Jury homepage for detail of the additional viewing options available via Race Passes. Want even more tips from our Jury? TV Focus is available ahead of every day's racing on ITV. Finally, look out for special offers on our premium tips ahead of big fixtures, at our Promotions page.
Where are the tips?
Please note Jury Daily goes live at 11:15am each day, at which point the paywall article will appear below. If the selection is 'no bet' then a message to that effect will appear on this page. The Jury Daily article will remain accessible to Race Passes users and otherwise available for purchase until shortly before the first selection is due to run, after which it will not be available to view. If you have purchased Jury Daily, either as an individual issue or as part of a bundle, you will continue to be able to view that issue by clicking into your account settings (cog button or username), then clicking 'My Transactions' in the Transactions section of the settings menu.