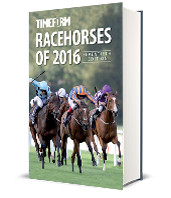 (Published 25/03/17)
RACEHORSES OF 2016
'Knowledge comes but wisdom lingers'…..
The 'Racehorses' Annual has reached its SEVENTIETH edition with 'Racehorses of 2016', a lavishly-illustrated 1,216-page tome, that no serious racing professional or enthusiast should be without. Racehorses' longevity is a reflection of the accuracy and authoritativeness of its independent judgement. You won't find 'tips', or claims to 'stable secrets' inside – just a wealth of facts and reasoned, unbiased opinions that together provide an unmatched, practical guide to the merit and racing character of all 11,148 horses covered. It's an essential reference work for the new season, with so much inside >>
Features
An individual entry for every horse trained in Britain that ran during the season, including a Timeform rating and commentary, plus the best of the global success stories
Extended essays on the leading performers
More than 1200 pages and over half a million words
Lavishly illustrated with action and posed portrait photographs
Examination of the wider issues in the sport through the essays and forthright introduction. It doesn't pull its punches!
Price: £79
Annuals Availability
Racehorses (£79) is published in March and is part of a series which dates back to 1948. Available direct from Timeform. Chasers & Hurdlers (£75) is published in October as part of a series which dates back to 1975/76. The 2016 edition is available to order now, from Timeform and on Amazon.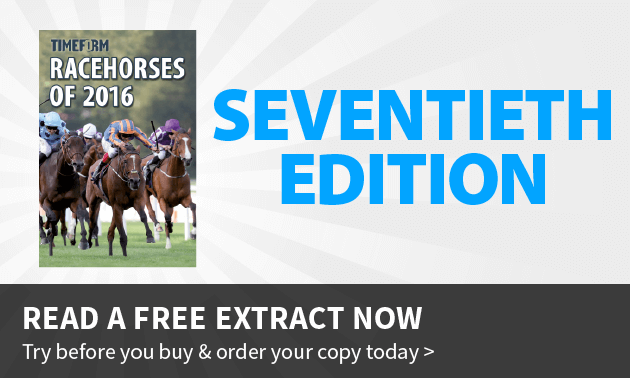 "The Last Lion, The Tin Man and The Gurkha". Sound like a fairytale? Well, they all had pretty good years! Read their essays now in a 15-page freebie" Click here