The competition for the title of "The Toughest Race at The Cheltenham Festival To Solve" is always hot, and usually involves the Pertemps Network Final Handicap Hurdle on Thursday, which is next up for preview.
A maximum field of 24 (plus two reserves), with the suspicion that a good number of them have been targeted at the race for months if not years, makes this year's renewal every bit as difficult as usual on the face of it. Nonetheless, the bookies have a trio at single-figure odds, with plenty snapping at their heels.
Two of those "shorties" are Irish-trained, and taking a view on how the Irish contingent will fare overall is arguably a prerequisite: five such horses have been declared.
In the last decade, Irish-trained horses have won this race twice and provided nine first-four finishers, which is almost exactly what you would expect given their representation. However, over the same time that cohort has beaten 61.4% of their rivals, where non-Irish horses have managed just 47.1%.
It is fair to say that you can expect a decent run for your money if you back an Irish-trained horse in this race.
Other "trends" are mostly less conclusive. These are a few of them.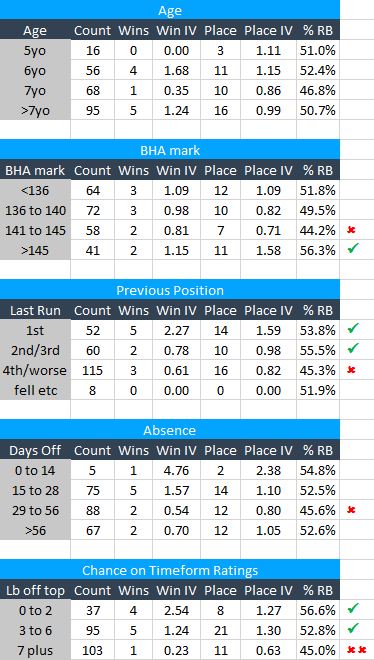 There is no discernible age effect, though a prominent last-time position and a decent chance on Timeform weight-adjusted ratings can be viewed as positives. A high handicap mark (only three in Thursday's field will go off in excess of 145) has been a plus, while a four-week to eight-week turnaround has underperformed.
It also looks likely to be the case that the Pertemps will prove a thorough test (not always the case), with a handful of habitual pace-forcers and ground that is, judged on times on day one, predominantly soft but pretty close to heavy on the hurdles.
Three of the aforementioned Irish-trained contenders are owned by J P McManus, and they could each be fancied, as could the same owner's Protek des Flos (trained in Britain by Nicky Henderson).
Glenloe looks a worthy favourite, having run creditably in all his three starts this season and having caught the eye in third in a Qualifier for this at Leopardstown over Christmas. One place ahead of him that day was A Great View, who came from a mile back to run Mine Now to a short head, and who was given by no means a hard time when fifth at the same course since.
The other McManus-owned runner is Sort It Out, who ran an odd race when joint-third in another Qualifier at Punchestown more recently: he looked a lost cause three out when in rear and under pressure but stayed on doggedly to get a slice of the action late.
The horse he tied with for third that day, Delta Work, is also in Thursday's field, and is actually 3 lb better off with Sort It Out. Delta Work has run creditably all season but is that somewhat rare entity: an Irish-trained handicapper at Cheltenham who looks largely exposed.

I have pored over that Leopardstown Qualifier in which Mine Now, A Great View and Glenloe filled the first three positions and have come to the conclusion that we may be in danger of missing the obvious.
While A Great View made up about a dozen lengths on the long run-in (the final flight was omitted due to the sun) and Glenloe certainly caught the eye keeping on late, that would be more impressive if the pace at which the race was run had made that especially difficult: that was not the case.
Sectionals have this race about 15 lengths slower on the run-in than any of the other three hurdles on the card and nearly 30 lengths slower than the (admittedly slowly-run) Christmas Hurdle won by Apple's Jade at the same trip a bit later on the card.
Mine Now burst through into the lead shortly after the final flight and was the only one of the first eight at that juncture to make the first three (the majority of prominent racers at that stage ended up well beaten). The finishing speed % of the Pertemps Qualifier was the only one on the card to be below 100 (indicating a slow finish), and that by some way, but the timefigure was still useful.
In other words, Mine Now arguably did well to win at all given his rapid forward move on the home turn at Leopardstown, for all that he ended up showing his hand more than might otherwise have been the case.
Mine Now's record is a bit in and out overall, and he went off at 33/1 at Leopardstown, but there was no fluke in that win: if anything, the opposite. All four of his lifetime victories now have come on ground described as either soft or heavy by Timeform, and his amateur rider has partnered him for all of his starts this season.
Most importantly, he is a backable price again, and about three times the odds of Glenloe at the time of writing. That is enough to compensate for the element of risk involved. If the Mine Now who won at Leopardstown turns up at Cheltenham on Thursday then he should not be far away.
The shape of the betting (122% win book but just 102% place book at a quarter those win odds the first-four places) make an each-way bet appealing. As always, you may be able to get even better terms by shopping around.
Recommendation: 0.5 pt each way MINE NOW at 20/1, ¼ the odds 1, 2, 3, 4
TRY PREMIUM TIMEFORM FREE
Enter TFP10 when you register and we will give you £10 to spend on ratings or tips for upcoming racing. No deposit. No catches.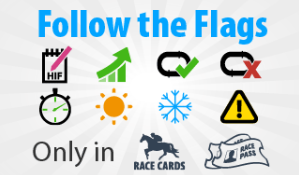 CLICK HERE TO REGISTER WITH YOUR FREE £10
Remember to use code TFP10