On New Year's Day, Most Honourable was 15/8 favourite for a novice hurdle at Catterick, having won a juvenile event there four weeks previously. Timeform's analysis, however, had suggested that his performance in winning might not have been all it seemed:
[…helped no end by the favourite's unseat and also found the relative emphasis on stamina more suitable than the runner-up…circumstances unlikely to be so favourable next time.]
Most Honourable?
Because his improvement was dubious, and the form flimsy, Most Honourable was marked as a 'Warning Horse', the warning being that he may be overestimated and therefore represent poor value on his next start. That came on New Year's Day, when the 'Warning Horse' flag duly appeared next to Most Honourable's name, and he performed well below market expectation, fourth and beaten almost 50 lengths in a field of six.
The famous Timeform squiggle warns of a horse's character or consistency, while the new Warning Horse flag acts as an alarm bell more regards its most recent form. It's not only flattering circumstances - as was the case with Most Honourable – that determines Warning Horses, and factors such as the weakness of a race, the shortcomings of the form or the profile of the horse all come under consideration for the 'opposable next time' file.
Whatever the reason behind it, each performance deemed worthy of a Warning Horse tag by Timeform's expert team of race-readers is done so with the express intention of, at the minimum, making you think twice about trusting the horse to repeat the trick.
Essentially, it's the opposite of Timeform's established 'Horse In Focus' signifier. Both do the same highlighting job, but where a Horse In Focus is a positive indicator suggesting it could pay to bet on the horse in question next time, a Warning Horse is something to bet against.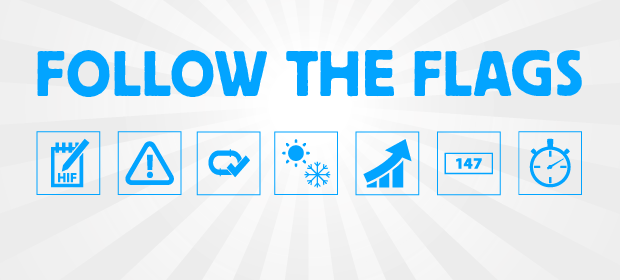 Flags and ratings are exclusively available in Timeform Race Cards and Race Passes.