Pertemps Final 2021 Racecard
The Pertemps Final is another typically competitive handicap race at the Cheltenham Festival. This Grade 3 (formerly a listed race) is run on the New Course over three miles and has 12 hurdles to be jumped. It takes place on the third day of the Festival and is open to horses aged five or older.


The Pertemps Final was first run in 1974 as a replacement for the George Duller Handicap Hurdle - it used to be called the Coral Golden Hurdle Final. In order to qualify for the Final of the series, horses have to have placed in the first six on at least one occasion in a Pertemps Hurdle Race (Series Qualifier) since the start of the current season.
The most successful horse in the race's history is Willie Wumpkins who won it over three consecutive years (1979-1981). Since the turn of the century, the most successful horse in this race is Buena Vista , who won it twice (2010 and 2011).
Two jockeys are tied as the leaders – Jim Wilson (jockey of Willie Wumpkins) won it three times, while Davy Russell won it three times in three years (2016, 2017, 2018) on three different horses (Mall Dini, Presenting Percy, Delta Work). The 2019 renewal was won by the well-backed favourite Sire du Berlais.
The leading trainer is Jonjo O'Neill who has won this race four times with Danny Connors (1991), Inching Closer (2003), Creon (2004) and Holywell (2013).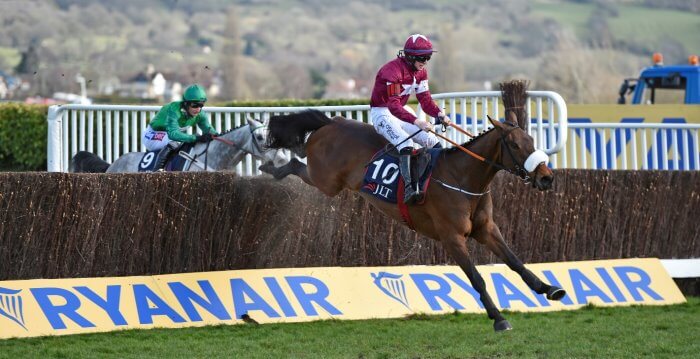 Pertemps Final 2020 FAQs
What is the distance of the Pertemps Final?

3 miles
How many obstacles are jumped in the Pertemps Final?

12
What day of the festival is the Pertemps Final?

Day 3
What time is the Pertemps Final?

14:10
What weights are carried for the Pertemps Final?

As it is a traditional National Hunt handicap hurdle, weights range from 11 st 12 lb for the top weight, to 10 st for the bottom weight.
What is the purse for the Pertemps Final?

£100,000 (2019)
Who is the leading jockey in the Pertemps Final?

Davy Russell is the leading active jockey. He is tied with Jim Wilson for the all-time leading jockey.
Who is the leading trainer in the Pertemps Final?

Jonjo O'Neill
Who won the Pertemps Final?

You can check out our Pertemps Final results page here to see a list of previous winners.
Where can I compare the odds for the Pertemps Final?

Click the link to visit our Pertemps Final Odds Comparison page.